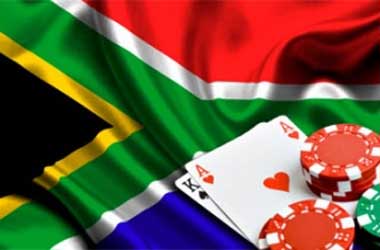 Data from the National Gambling Board (NGB) shows that gambling is one of South Africa's biggest grossing industries. In 2018, the industry generated 30 billion rand.
This is just from 40 brick-and-mortar casinos licensed to operate in the country. These numbers do not include the illegal online gambling market that is flourishing in the country.
Online gambling is currently banned in South Africa but that has not prevented offshore operators from targeting the South African market nor has it deterred South Africans from signing-up at these illegal online casinos.
The NGB is highly concerned that the rise of illegal gambling is eroding the revenue of legal gambling operations.
Though there are no official numbers for illegal online gambling, many experts confirm that the market has grown exponentially over the last few years and generations billions in rands.
The brick and mortar casino industry in the country is also growing rapidly as it offers punters a variety of options ranging from sports betting, horse racing, bingo and classic table games. The land base casino industry is expected to generate around 25 billion rand by 2021. With gambling gaining so much popularity in the country, the South African government has been hesitant to legalise online gambling and give punters even more options.
The Casino Association of South Africa (CASA) claims that it is neither for or against legal online gambling but it highlighted the fact that with the advancement of technology, online gambling is growing more popular by the day. The CASA also points out that the legal brick-and-mortar gaming is not as profitable as operators would like it to be given the fact that they have to pay for compliance, taxes, and licenses. Combined with the upcoming one percent gambling levy, illegal online gaming operators are evading a lot of fees.
Legalisation Brings Multiple Benefits
This is why many industry experts want the South African government to take a stand and either deal with illegal operators and weed them out or accommodate them by legalising online gambling and forcing them to follow local rules and pay taxes. Legalisation also helps protect players who can be cheated on by online scammers and unscrupulous operators.
South Africa has a lot more to gain by legalising online gambling than by restricting it. The government can bring in a significant amount of revenue through gaming taxes, create more jobs and use the money collected from online gaming applications and licenses for further development.