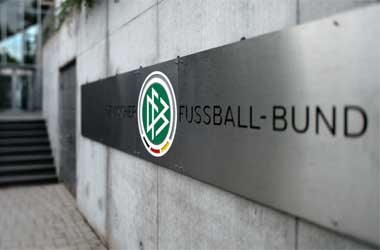 The German government has been cracking down on the online casino industry of late. The iGaming market in Germany has grown rapidly and iGaming operators have used just about every avenue they could to advertise and market their online casinos.
Since football is one of the most popular sports in the country, iGaming operators have partnered with a number of football teams and signed sponsorship agreements.
German authorities came down hard on certain football clubs because the Bwin sports betting brand, was allegedly advertising and offering illegal gambling products. This was in reference to the offering of online casino and slot games beyond its normal sports betting offerings.
The German Football Association (DFB) was the recent recipient of a letter of concern sent by Interior Minister from the state of Baden-Würtemberg. This was done with the support of other German states. The letter informed DFB that Bwin was offering gambling products illegal under German law and if they persisted in advertising the band, then the authorities will be forced to take action and stop all advertising associated with the brand.
Bwin has been sponsoring the DFB since 2017. It recently extended its existing sponsorship deal to last until the end of 2022. This means that it can advertise during the DFB Cup and other DFB events. The brand also sponsors several German football teams including Borussia Dortmund.
This is an interesting situation for German authorities as if they go ahead and prohibit all Bwin advertising, they will be forced to stop airing any shots of Bwin logos. If they take this step, then they will have to apply the same scale to other gambling brands that are breaching German gaming laws. They will have to crackdown on other brands like Tipico who is a big sponsor of the Bundesliga (DFL)
Recent Crackdown
German authorities have been cracked down on illegal gambling advertisements recently. Television and radio broadcasters have received similar warnings and this has caused German broadcasters to cut down on their promotions for online casinos.
This crackdown is part of the upcoming new federal gambling treaty which is about to be signed by the 16 German states. The revised treaty will allow sports betting to operate in Germany until June 30, 2021. Legislators in Germany will look to come up with new gaming laws as this period approaches.