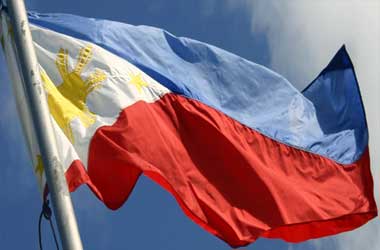 With uncollected tax liabilities now going into the billions, the Philippines's Department of Finance (DOF) is now taking strides to shutter tax-evading Chinese-run Philippine Offshore Gaming Operators (POGOs) as the finally delivers on its promise to crackdown on the illicit gambling market.
Finance Secretary Carlos Dominguez III directed the Bureau of Internal Revenue (BIR) to crack down against POGOs who've repeatedly ignored tax notices.
The body has reportedly already served 130 notices in total, accounting for upwards of PHP21.62 billion in uncollected tax liabilities.
CNN Philippines
Most POGOs In Trouble
In an interagency task force meeting held last week, Dominguez expressed concern over the influx of undocumented Chinese workers in the country. The DOF head has mandated stricter monitoring of the entry of foreign workers into the Philippines, as the BIR has been directed to require POGOs to pay tax liabilities per individual employee, instead of in lump sum outlays.
Dominguez has given the BIR authority to shut down any POGOs that refuse to submit themselves for assessment, or decline to pay their taxes.
BIR deputy commissioner Arnel Guballa has called on for the cooperation of gaming regulator PAGCOR (Philippine Amusement and Gaming Corporation), as well as the Bureau of Immigration (BI) and Department of Labor and Employment (DOLE), in implementing the strong directive.
Even with the slow collection from offshore operators, the BIR has amassed at least PHP1.4 billion in tax revenue from POGOs, from January to August 2019, a significant 242 percent increase when compared to the PHP79 million accumulated in 2018.
Meanwhile, PAGCOR raked in around PHP2.7 billion (US$51.5 million) in regulatory fees from POGOs in only the first six months of 2019, making up around 7 percent of the body's first-half gross income of PHP36.6 billion.
Online Gambling Thriving Under President Duterte
With the explosion of POGOs under the current administration of Philippine President Rodrigo Duterte, the country's gambling sector has skyrocketed. The Southeast Asian nation's gaming revenues have increased fourfold to $4.1 billion in his first three years in office.
An influx of new applications is expected to multiply government earnings from licensing fees to $152 million before the end of 2019.
Duterte has also relaxed the Philippines' visa laws for Chinese nationals, spurring the further growth of the POGO industry. Around 138,000 Chinese workers are reportedly employed by accredited offshore operators in Manila, but the number may be closer to 400,000 when you take into account unlicensed POGOs as well.