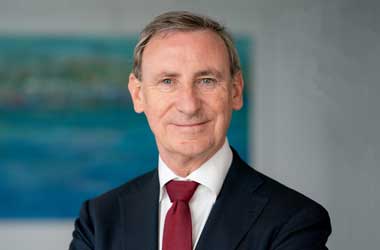 Summary
KSA concerned about gambling advertisements
Chairman wants licensed operators to show more responsibility
Gov. could impose more restrictions if operators don't show more responsibility
Amidst mounting pressure to restrict gambling ads in the Netherlands, Dutch gambling regulator Kansspelautoriteit (KSA) chairman René Jansen has called for more responsibility from licensed operators if they wish to steer clear from any government intervention in the sector.
Jansen had expressed his opinion in a blog post (Dutch).
Government to Intervene in Cases of 'Irresponsible' Gaming Ads
Jansen had previously expressed his wish for the Netherlands to successfully legalize online gambling and lead by example. However, the KSA chairman's wish for other countries to emulate the Netherlands has not been very successful. As the number of Dutch betting advertisements continues to rise, Jansen noted that it was important for operators to ensure that the ads would run responsibly. In the absence of such restraint, he warned that the government would need to intervene in matters of irresponsible conduct of gaming operators whenever required.
Gambling ads is part of the KOA Remote Gambling Act regime that launched in October 2021. Such ads aimed to direct punters to legal betting companies and away from the black market. Currently, the Netherlands has banned betting ads in print media and on radio between 10 PM and 6 AM.
Recently, Dutch Minister of Legal Protection, Franc Weerwind, prohibited influential celebrities from featuring in betting commercials, thereby extending the restrictions on such ads. There has also been some discussion about a ban on untargeted gambling ads in the country. The KSA had requested betting firms to suspend all marketing features on social media during football fixtures and to intervene in matters of vague advertisements.
Jansen acknowledged the willingness of betting providers to enter the Dutch market. However, he refused to entertain any violations and mentioned that the regulator had tendered several hits against the defaulters. Recently, the KSA had also investigated ads and promotions sent to young adults between ages 18 to 24 and minors after it had released a litany of official warnings.
KSA to Promote 'Safer Gaming Environment'
The KSA head reiterated the vision of the KSA to ensure a safe gaming experience for all. Jansen said that the regulator would keep a close vigil on the behavior of all the licensed providers and would see to it that they promote a secure gaming environment for players.
Furthermore, he asserted that the Dutch gambling industry should uphold fair play rules and enact measures to check the punters' excesses in order to promote a more responsible gambling environment.