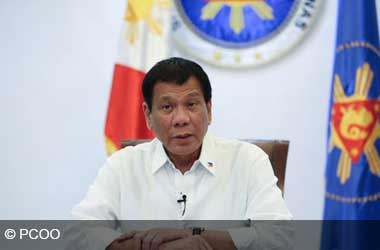 Chinese based Philippine offshore gaming operators (POGOs) are becoming a major problem for the Philippines. With multiple allegations of crimes being linked to them, they are causing headaches for multiple stakeholders.
Despite the mounting calls for their closure, Philippine President Rodrigo Duterte insists that they are not a problem and he will not be closing them. He says that the accusations against these POGOs are only allegations and do not have any solid proof behind them.
Chinese Pogos have received criticism in recent months because the Chinese nationals that work at these POGOs have been linked with a wide variety of crimes. This includes everything from kidnapping to sex trafficking.
This has caused a major outcry among critics of the online gambling industry. Presidential spokesperson Salvador Panelo says that if these accusations are true, then Duterte would be willing to call for a complete shutdown like how he shut down the Philippines' national lotteries over accusations of major corruption.
Multiple lawmakers are calling for a complete POGO ban or at least some major action. The latest to add to these voices is Vice President Leni Robredo. She says that despite the potential income that these POGOs bring to the country, it does not make up for the criminality that they bring to the Philippines. Though she is not calling for a ban, she does ask for a decisive move at curbing these problems.
Other lawmakers are not so hesitant about calling for a ban. Senator Frank Drilon has already condemned the country's gaming regulator, the Philippine Amusement and Gaming Corporation (PAGCOR), for its support of POGOs because of the taxes and fees that they supposedly pay. Additionally, there have been reports that many POGOs have not been paying their taxes for some time.
CNN Philippines
Another voice in support of putting a halt to POGOs is Surigao del Norte Representative Robert Ace Barbers. He wants POGO licenses to be canceled and a halt to the planned construction of offshore online gaming hubs in Pampanga and Cavite. He points out that to stop all of these POGO problems, the easiest way is to cancel their licenses.
China Plays Down Crime Concerns
Barbers also point to the increased influx of Chinese nationals as a threat to national security. He accuses some of them as spies and uses POGOs as a cover for their operations.
The Chinese Embassy is not taking these calls for kicking out POGOs lying down. They say that the crimes supposedly committed by Chinese nationals are only minor incidents and say that they are being inflated because of social media attention.