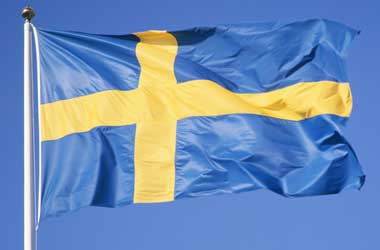 Summary:
The new proposal was tabled by Financial Markets Minister Niklas Wykman
This will allow operators to share customer data to prevent problem gambling
If approved, the new changes will take effect on January 1, 2024
Customer data-sharing in Sweden will ensure strong consumer protection in the regulated gambling market and help the government in its fight against problem gambling.
That's the view of Sweden's Minister of Financial Markets Niklas Wykman who recently put forward a proposal allowing Swedish gambling operators to share customer information to combat gambling harm.
Customer Data-Sharing to Help Prevent Problem Gambling
As Minister for Financial Markets, Wykman is also responsible for overseeing regulatory reforms in the Swedish gambling sector. He was appointed to the role back in October after the election.
Wykman's proposal is an amendment to Swedish gambling laws which, if approved, will take effect on January 1, 2024. The new changes will enable licensed gambling firms in the country to have access to personal information from individual customer profiles, including their gaming behavior, health, and finances.
The data will then be used by operators to assess whether a particular player is at risk of gambling harm. Additionally, they will be able to monitor customers' gambling habits and implement appropriate measures as needed.
Wykman said the proposal was drafted following discussions with the State Treasury which emphasized that operators must have "good knowledge of their customers" to prevent gambling addiction especially amongst teens. The Financial Markets Minister stressed that the government should consider implementing customer data-sharing to help licensed operators comply with their duties and obligations under the Swedish Gambling Act.
Sweden Taking Gambling Reforms Seriously
Introducing reforms to the country's gambling laws has been at the top of the Swedish government's agenda in recent years.
Wykman's proposal comes after the Riksdag (Swedish Parliament) in November approved a number of gambling policy recommendations from the country's Cultural Committee, Kulturutskottets.
Among key measures approved by the Parliament under the "Enhanced Gambling Regulation Bill" (Swedish) is authorizing the country's gambling regulator Spelinspektionen to "shut out" unlicensed operators. Legislators also backed a proposal to investigate gambling-like features in video games, such as the controversial loot boxes, with the Cultural Committee raising concerns about the huge number of children and young people getting hooked on the said feature.
The Riksdag did not support plans to put gambling under the same advertising classification as tobacco and alcohol, but it recommended that an industry-specific moderation policy be inserted into the Gambling Act to warn customers of the risks associated with gambling.