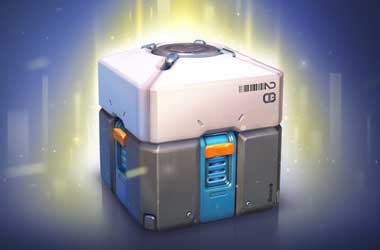 Summary
Loot boxes can be a "gateway" to gambling and make people more vulnerable to problem gambling
The study puts into question the theory that psychological factors are directly associated with loot box behavior
Authors say loot box use can be an important marker of risk for problem gambling
A Canadian research study into the link between loot boxes and gambling has found that those who use the video game feature are up to two times more likely to engage in gambling than those who don't. They are also more prone to experiencing gambling harm.
Loot Boxes "Gateway" to Gambling
Published in the cross-disciplinary journal Addiction Research & Theory, the study looked into the video gaming behavior of more than 1,600 students and adults in Canada and also probed whether they had experienced mental health issues in the past.
The research found no substantial evidence to support the theory that psychological factors are mainly to blame for the link between loot box use and gambling. The findings show that loot boxes serve as a "gateway" to gambling and could lead gamers and eSports participates to gambling addiction even when psychological risk factors such as emotional distress and childhood abuse and neglect are taken into account.
The survey participants included 1,189 Canadian university students and 499 adults all aged at least 18 years old. The study found that 17% of student participants spent an average of $90.63 on loot boxes in the past year, while a similar percentage of adult respondents also purchased loot boxes with an average spend of $240.94.
The findings show that a significant number of students (28%) and adults (57%) who bought loot boxes had gambled in the past year. The research highlighted that people who have riskier loot box behavior are more likely to have a worse gambling habit.
Loot Boxes Could Worsen Gambling Habits
The study also found that gambling engagement and problem gambling risks were higher among those with adverse childhood experiences, which suggests that individuals with troubled upbringings are more vulnerable to experiencing gambling-related issues. Video game features with gambling-like characteristics, such as loot boxes, could make things even worse, according to the study.
The findings show that the use of loot boxes in video games represents an "important marker of risk" for gambling as well as problem gambling, according to Sophie Coelho, a PhD student at York University, Toronto, and one of the authors of the study.
Loot boxes are mystery virtual items in video games that people purchase using real money to enhance their gaming experience. The video game feature has been the subject of intense debate globally for quite some time now, with many arguing that it leads people to gamble. Some countries have are looking to take tough stance against these "virtual treasure chests", recently Australia were looking to clarify them as gambling, where as Belgium the feature is currently banned.