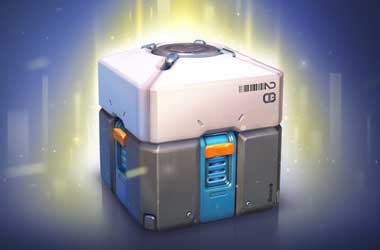 Summary
The Bill was tabled by Independent MP for Clark-Tasmania Andrew Wilkie
Wilkie argues that loot boxes have gambling-like features that target young players
Wilkie is calling on the government to act to minimize children's exposure to gambling
An Australian MP has put forward a Bill seeking to address the harmful effects social impact of gambling and more importantly of loot boxes on children and minors. Independent MP for Clark-Tasmania Andrew Wilkie has tabled new legislation amending the Classification (Publications, Films and Computer Games) Act 1995.
Regulation of Loot Boxes Pushed in Australia
Under Wilkie's proposals, all video games featuring loot boxes must be placed under the gambling category. Hence, they must only be made available to players aged 18 and above.
Loot boxes are a popular feature in video games used by players to upgrade their gaming experience. They serve as virtual treasure chests containing mystery assets and items that can be purchased using real money.
Whether or not loot boxes should be considered a form of gambling has been a widely-debated issue, with some jurisdictions going as far as banning the in-game feature because of its potential to lead players to addiction. Wilkie is among those who believe loot boxes must be regulated as it serves as "an insidious gateway" to gambling.
Making his case for the regulation of loot boxes in Australia, Wilkie told the Parliament that the video game feature has characteristics similar to gambling, such as involving an element of chance or risk and requiring the use of real money in exchange for prizes. And the worst part is that loot boxes are mostly targeted at children and young players, Wilkie said.
Wilkie is seeking to have loot boxes banned among players under 18, which he had also proposed last year under similar legislation. The Independent MP's latest Bill "Classification (Publications, Films and Computer Games) Amendment (Loot Boxes) Bill 2022" now requires online gaming companies to clearly indicate whether a particular video game has "loot box-type mechanisms" so that parents and guardians are given a heads-up on the type of games their kids will play.
Loot Boxes Exposing Children to Gambling
Addressing fellow MPs, Wilkie cited new research "Harms associated with loot boxes, simulated gambling and other in-game purchases in video games: A review of the evidence" from Australia Gaming Council (AGC) which found that young people exposed to loot boxes were more likely to spend money on gambling and experience more gambling problems than those who had not used the in-game feature.
The same study also found that games with loot-box mechanisms account for 52% of the best-selling games in Australia, with all young players who participated in the survey saying they had played those games.
Wilkie argued there's clear evidence that loot boxes lead children to gamble which requires prompt action from the government.