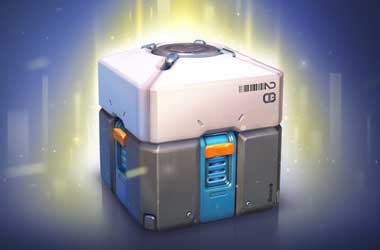 Summary
Australia is looking at making amendments to its National Classification Scheme
The proposed amendments will target social casino games and loot boxes
New amendments will classify any simulated gambling activities as R18+
Australia is looking to crackdown on loot boxes and social casino games based on its recent push to make amendments to its National Classification Scheme.
The Australian government highlighted the fact that the existing National Classification Scheme is outdated when compared to the current digital media activities.
Social Casino Games and Loot Boxes Targeted
Online gambling in Australia is banned but a number of social casinos continue to operate down under, offering simulated gambling which allows Aussie to gamble but not directly with cash.
Video games with loot boxes for example allow players to use real money to buy digital loot boxes and then use what is found within those loot boxes to advance their position in the game.
You also have a number of social casino games like Super Mario Bros which incorporates mini styled poker games and popular video games like Grand Theft Auto and Yakuza which have mini-games within it that allow players to access casino style games and Majhong.
The popular FIFA 23 football themed game currently has an M classification under the current National Classification Scheme. The new amendments if approved will likely result in all games containing loot boxes being classified M (Mature and for audiences above 15 years) while all simulated gambling games will be classified as R18+.
In a statement, the Hon Michelle Rowland MP, Minister for Communications said
The changes we are proposing today will help set the Scheme on the right path forward and I look forward to hearing from the community, industry, and my counterparts in state and territory government to ensure we deliver a system that reflects modern Australia.
Government Will Prioritise Amendments To Classification Scheme
Rowland highlighted the fact that the government will prioritise the amendments to the National Classification Scheme based on recommendations as the federal government wants to make it very clear that social casino games and video games with loot boxes are not appropriate for children and that the new amendments will offer better protection to vulnerable Aussie gamblers.
The federal government will also work closely with all states and territories to get their feedback on these proposed reforms to the National Classification Scheme.