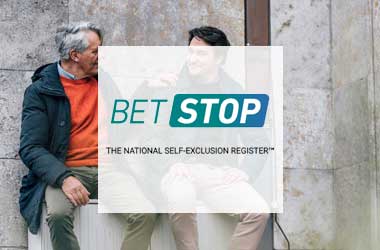 Summary:
Aussies looking to take a break from online gambling may now register with BetStop
The self-exclusion scheme is operated by ACMA and was launched on August 21
A ban on online gambling ads could be implemented next
All licensed gambling operators in Australia are now required to register their player databases with BetStop, the country's newly-launched gambling self-exclusion scheme that covers both online and telephone-based gambling platforms.
The scheme applies to all six Australian federal states – New South Wales, South Australia, Capital Territory, Northern Territory, Tasmania and Queensland.
BetStop Self-Exclusion System Introduced in Australia
Developed and operated by the Australian Communications and Media Authority (ACMA), BetStop allows players to self-exclude themselves from all gambling platforms in Australia for three months or longer. Customers registered with BetStop will be blocked from creating accounts and placing bets. Additionally, they will not be receiving any marketing and promotional content from licensed online gambling providers.
Operators will play a vital role in implementing the system as they need to make sure that any player attempting to create an account with them or gamble on their platforms is not currently self-excluded. To do this, they need to adopt a robust verification system that will enable them to determine whether or not a customer is on the BetStop self-excluded list. Operators also have an obligation to promote BetStop across their platforms and marketing materials.
BetStop's launch will be followed by a new national public awareness campaign, ACMA said.
The self-exclusion scheme, which is aimed at providing better and stronger protections for vulnerable players, forms part of the National Consumer Protection Framework for Online Wagering agreed to by Commonwealth, state, and territory governments.
The framework consists of ten new federal measures to strengthen protections for players, including a prohibition on credit betting, restrictions on incentives and welcome offers, and consistent responsible gambling messaging. All of the measures have now been realized with the launch of BetStop, with the Australian government getting it done in just over a year, according to Social Services Minister Amanda Rishworth MP.
She said gambling harm minimization requires continuous effort from the government and the industry, adding that collaboration among state and territorial authorities is needed to sustain the "positive change".
More Reforms in the Pipeline
More changes could be on the way for Australia's gambling sector, with a parliamentary inquiry recommending a ban on online gambling ads across all media. The report, released in June, calls on the government to implement the ban in phases within three years.