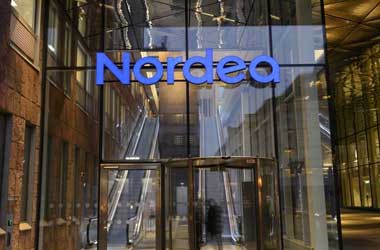 Nordea, the largest Scandinavian bank announced a blanket ban on dealing (buying/selling/trading) in Bitcoin or other crypto currencies by its employees. The bank clarified that it wants to protect its employees from the risk of getting involved in illegal activity. Furthermore, the ban, which comes into effect on February 28, will not affect employees who already hold Bitcoins or other crypto currencies. The bank also warned not to use the deadline to go on a crypto currency shopping spree.
Rumors of a possible ban were rife in Denmark last week itself. However, Stine Green Paulsen, Nordea's media director, rejected the claims when Danish media questioned her. But, the rumors became a reality when the bank announced that employees who handle big clients are banned from dealing in crypto currencies personally. Later, on Monday, the bank updated the statement saying that the rule applies to all 31,500 employees of the bank.
Raymon Frenken, spokesman for the European Banking Federation, said to Bloomberg that no other bank has taken a measure similar to this one before. The announcement made by Nordea did not go well with the two unions of which the majority of Nordea's employees are members. While speaking with the Danish public news-station Danmarks Radio, Kent Petersen, chairman of the Danish Financial Federation, opined that the bank has stepped way out of line by banning employees from owning crypto currencies.
Senior consultant of the DJØF union, Niels Mosegaard said that he is not convinced by the reason given by Nordea for the ban. Mosegaard pointed out that it is perfectly right to ban employees from speculating on anything illegal, but it is not the case with Bitcoin. Both Petersen and Mosegaard has warned that the unions will consider taking legal action, if any of the employees are fired for trading Bitcoin or other crypto currencies. They also pointed out that employees have the right to invest in anything legal as long as it does not affect the company they work for.
Nordea's decision cannot be construed as a stand alone event. We can expect more banks and financial institutions to take a lead from the announcement and implement a similar ban. While responding to a question about Bitcoin's guidelines, the Swedish Financial Supervisory Authority has responded saying
"every institution must decide on the details of their internal regulations specifying the rules for their employees' investments and trading."
The statement has surprised investors who are well aware of the fact that Nordic region is generally against such kind of regulations.
Notably, Frenken believes that if other banks follow suit, then it would certainly force the European Banking Federation and ECB to take an official stance on crypto currencies. That may very well pave the way for a regulation of digital assets in the Europe.