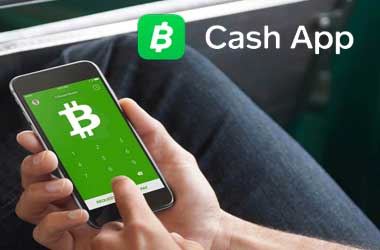 New Yorkers will now be able to trade bitcoins anywhere using the popular Cash App from Square. Square is currently the most popular payment application on both iOS and Android that allows people to transfer funds to one another easily. New Yorkers will now be able to trade bitcoin after the New York State Department of Financial Services (DFS) issued Square a 'bitlicense' which is required for the company to serve as a bitcoin exchange in the state.
Square has already been processing bitcoin trades in a number of other states but their entry into the New York bitcoin market does come as somewhat of a surprise. The state's DFS is notoriously strict when it comes to issuing its bitlicenses and Square is only the ninth company that has been certified in New York.
In a statement, Brian Grassadonia, Head of Cash App said
We are thrilled to now provide New Yorkers with Cash App's quick and simple way to buy and sell bitcoin. Square and the New York State DFS share a vision of empowering people with greater access to the financial system and today's news is an important step in realizing that goal
Founded in 2009 by Twitter CEO Jack Dorsey, Square specializes in delivering payment processing options to the wider market. Their products focus on converting mobile devices like iPads and smartphones into point-of-sale terminals, which is a big boost for many of the small-time merchants. The Square Cash app has become the company's biggest product allowing for payments anywhere.
New York Will Be A Big Market For Square
With their entry into the New York market, Square has stolen a march on quite a few competitors and given the Cash App a big boost. This is mainly because of the size of the New York market and the limited competition in the area. Right now, the only competition for the Cash app in New York when it comes to bitcoin market shares is Coinbase. Customers now have a choice between the two and Square has a largely untapped market ready and waiting to be captured.
Square has been growing leaps and bounds in the past few years, with a customer base numbering seven million as of December 2017. With the bitcoin option opening up in New York, a large number of new users are expected to be added to the Square customer database.