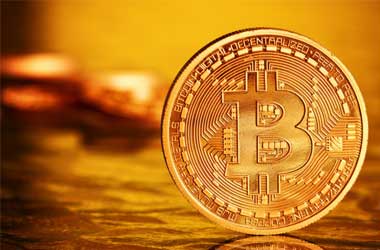 Today, this month and the last several weeks have been very trying for Bitcoin traders.
In December, everyone's favorite cryptocurrency, Bitcoin, surged $20,000. This followed the introduction of regulated futures contracts in the United States. Since the world's most widely traded cryptocurrency, has shed than half its value.
It has tumbled to as low as $7,614. This happened on Friday. Bitcoin regained some ground on Saturday. It rose 7.5 percent to $9,290.15 as of 3 pm EST. This is according to data from coinmarketcap.com.
Who is being hit hard in particular? Those new investors swept in with the excitement to what some of the best trading minds on Wall Street, including Jamie Dimon, said was one of the biggest asset bubbled in history. They came in as Bitcoin was showing signs of deflating.
Bitcoin has seen a meteoric rise in mainstream consciousness over the last year or so. This was brought on, in part, by investors' fear of missing on the next big thing. This came thanks to the approval of futures contracts that were seen as an endorsement by the establishment, or the big banks of Wall Street. As more novice investors entered the market, Bitcoin shot above $10,000, then $15,000. It rose to a high of $20,000 on some exchanges. This came in a span of only a few short weeks.
Some of Bitcoin's largest supporters like Mike Novogratz warned about this new euphoria. They warned it was out of control and Novogratz laid aside plans to open a $500 million cryptocurrency hedge fund. Instead wants to build a crypto merchant bank. He warned that Bitcoin might fall to $8,000. Thomas Lee of Fundstrat said the cryptocurrency can hit a low of $9,000 before recovering a bit. Lee remains very confidant with Bitcoin, overall.
There have been a plethora of problems hitting the cryptocurrency market. From countries like South Korea and Japan introducing new regulation to hacks of exchanges, cryptocurrencies have certainly been making the headlines. Lee, in a recent article in Bloomberg, said that recent cybersecurity issues (hacks of exchanges) and tightening of regulations have weighed on investor confidence. Investors are now sitting on the sidelines waiting on some new visibility, but nothing has changed fundamentally with Bitcoin. The commodity is still "healthy; you need drawbacks sometimes as nothing goes up in a straight line."
The recent high price points seen with Bitcoin only heightened the scrutiny of regulators. The market capitalization was well over $800 billion in January.  Then investors saw headline after headline of regulators cracking down on various exchanges. This sparked some jitters which caused some traders, caught up in this euphoria, to panic and sell. They hoped to avoid even more losses.
All said and done, there are plenty of traders of Bitcoin who want to trade cryptocurrencies. Even after this market has crashed before. These traders are still in play and will trade cryptocurrencies again.