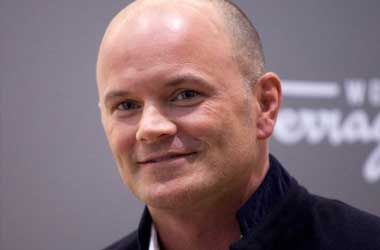 Crypto currency billionaire Michael Novogratz is trying to raise $200 million to establish the first merchant bank that will concentrate on digital currencies and ventures related to block chain technology. The CEO of Galaxy Investment Partners will join hands with Vancouver-based First coin, and Bradmer Pharmaceuticals, Inc. If the planned venture turns out to be successful, Novogratz will list the shares of Galaxy Digital LP on the TSX Venture Exchange of Canada.
It can be remembered that Novogratz had already announced his intention to establish Galaxy Digital as a full service digital asset merchant bank focused on asset management, principal investment, advisory work, and distinct trading.
Bloomberg has reported that Novogratz wants Galaxy Digital to become the Goldman Sachs of Cryptocurrencies. To achieve that, Novogratz has poured in all of his crypto investment, worth $400 million of Bitcoin, Ether, and stakes in Bitstamp, Ripple Labs, and Xapo, into the project.
Bradmer Pharmaceuticals Inc., which has entered into an agreement with Galaxy Digital LP and First Coin Capital Corp. on January 9, 2018, has issued the following press release:
The series of transactions contemplated by the Letter of Intent (the 'Proposed Transaction') is intended to result in Galaxy Digital and First Coin combining to form a Galaxy Digital operating partnership that will be managed by the principals of Galaxy Digital. In connection with the Proposed Transaction, Bradmer, which will acquire and hold a minority investment in Galaxy Digital, is expected to change its name to 'Galaxy Digital Holdings' and to resume an active public listing on the TSX Venture Exchange (the 'TSX-V').