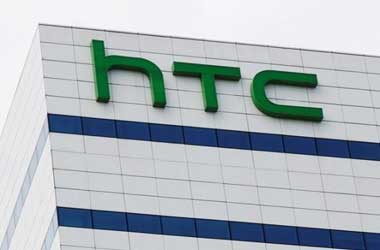 HTC Corporation, the Taiwanese consumer electronics company, has announced that it is working on a blockchain technology based smartphone that will provide a rich experience while running decentralized applications (DApps). The secure hardware within the smartphone, Christened as Exodus, will assist underlying protocols expand their network of dedicated nodes, thereby expanding the total blockchain ecosystem. This information was revealed by Phil Chen, who is serving as HTC's Decentralized Chief Officer.
Chen wants to see a world where the users have a full control of their data (identity, assets, browsing history, emails, wallets, messaging, etc.) without a need for any centralized institutions. He also acknowledges that there is a lot of work to be done, but believes the mobile hardware layer within the HTC's smartphone will contribute significantly to achieve the objective.
The list of protocols that will be supported by HTC Exodus includes Bitcoin, Dfinity, Lightning Networks, and Ethereum. Chen also revealed that the team will enter into several new partnerships in the months ahead since the engineering team is working to support the entire blockchain ecosystem. Chen said
"Together, we want to craft the best blockchain & decentralized application experiences to end consumers."
Meet @HTCExodus – The World's First Native Blockchain Phone. Reserve yours now: https://t.co/mlCyN0ThQ7 #LetMyDataGo cc @VitalikButerin @starkness @edithyeung pic.twitter.com/MkDDTSGGMv

— HTC Exodus (@htcexodus) May 15, 2018
The smartphone will also include an inbuilt cryptocurrency wallet. Notably, each of the Exodus smartphone will act as a node for both Bitcoin and Ethereum blockchains. If the launch turns out to be successful, then Exodus smartphone would expand the scope of the top two cryptocurrencies by marketcap.
Some of the distinguished members of the HTC Exodus team include Edith Yeung, Sean Moss-Pultz, Dominic Williams, and Elizabeth Stark. So far, HTC has not revealed the price of the phone. Furthermore, it is yet to be clarified whether HTC will offer the blockchain smartphone for payment in cryptocurrencies.
HTC, which launched the world's first Android smartphone, has shipped more than 100 million smartphone devices since 2008. Chen believes the smartphone will set the tone for the launch of many more decentralized systems in the main market.