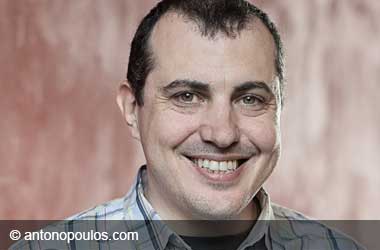 Andreas Antonopoulos, the author of 'Mastering Bitcoin' and well-known bitcoin advocate says that the launch of a Bitcoin exchange-traded fund (ETF) is imminent. However, this is not something that will be good for the Bitcoin market based on his analysis.
Antonopoulos' main problem with ETFs is how they operate. An ETF works like a normal financial product, allowing people to buy shares of it like it is stock. However, the fund has a manager that oversees it and buys a stock of bitcoin for the fund. When people buy into the fund, they are getting a share of the price of the bitcoin reserves of the fund.
The great thing about the ETF is it allows investors to get into the bitcoin market without buying any Bitcoin. Their investment into the ETF gives them a piece of the value of the bitcoins owned by the fund. The fund handles everything that is connected to the cryptocurrency side of things making it simple for investors.
A Short-term Boost, A Long-term Worry
Antonopoulos estimates that the emergence of bitcoin ETFs will happen. The SEC has recently denied two ETF proposals. Experts say that eventually one will be passed. To Antonopoulos, the demand is there and it will see a rise in bitcoin prices.
This has been seen before as other commodities have been traded in ETFs. It has been noted that for such commodities, there is an initial surge in prices. This is mainly because the ETF makes the market more accessible. With increased demand, bitcoin is sure to rise in price. However, Antonopoulos worries that the rise of bitcoin ETFs would cause problems in the future.
According to Antonopoulos, ETFs introduce a form of centralization into the Bitcoin market. This comes in the form of investors having no way to influence the market. Usually, Bitcoin holders can participate in the bitcoin market, buying and selling products and services with their Bitcoins. With ETFs, the only people who interact with the greater market are the custodians of the funds – which gives them quite a bit of power.
In a statement, Andreas Antonopoulos said
ETFs fundamentally violates the underlying principle of peer-to-peer money, where each user is not operating through a custodian but has direct control of their money because they have direct control of their keys
Antonopoulos predicts that future Bitcoin investors will be divided into two. First, there will be those who know cryptocurrencies intimately and how they work. Second, there will be the rise of Bitcoin investors who depend on their ETF intermediaries.