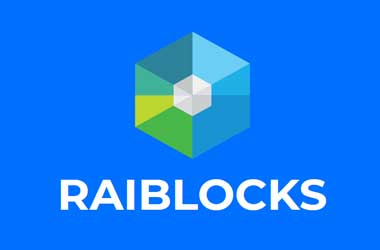 There are numerous articles on the net, detailing the scalability issues of Bitcoin network. Additionally, the network was also facing transaction malleability. As a reply to those issues, a crypto currency known as RaiBlocks (XRB) was created by developers.
Raiblocks transactions are completed within 30 seconds and there are practically no fees to be paid. However, the network does not have a proof-of-work system used by Bitcoin.
RaiBlocks employ its block-lattice infrastructure as an alternative. Additionally, every RaiBlock user is assigned an individual block chain, known as account chain, which cannot be modified by anyone other than the actual user. That guarantees security. Individual account chains enable quick confirmation of payments, without a need for processing entire blocks on the network.
RaiBlocks
To facilitate an XRB token transfer, both sender and receiver must initiate an identical transaction. If only one of the parties initiate, the transaction will remain pending. After a block is signed by both parties, the transaction will go through. The main chain will only store the net value of the account and not a record of the transactions taking place on the network. That reduces the overall size of the XRB block chain.
The XRB token, which was trading at $0.22 on December 1, 2017, has rallied to $35.74 yesterday. The XRB token is rallying mainly because of huge delays in Bitcoin confirmations and high miner commissions. However, the Bitcoin community has already taken a series of steps to address the issues faced by the block chain.
On August 9, the Bitcoin community successfully implemented SegWit (Segregated Witness), a protocol upgrade on block 479707. That eliminated the issue of transaction malleability, while allowing script versioning (non-contentious code changes). The successful deployment of Lightning Network, which will put an end to transaction delays, has also created excitement among the crypto community.
Thus, it would be interesting to see how investors will value XRB token, once Bitcoin Lightning Transaction goes active in the next few months.