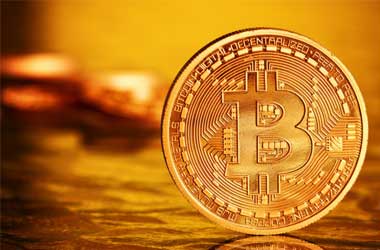 Four years before, only a handful of traders around the world had the insight to say that Bitcoin would cross $10,000. Ronnie Moas of Standpoint Research is one who predicted a huge appreciation in the value of the crypto currency, which is based on the path breaking block chain technology developed by an anonymous inventor. Following the support from exchanges such as CME and CBOE, Bitcoin just managed to touch a high of $20001 before falling back to 18,500 levels. Moas now expects Bitcoin to become the most valuable coin in the world.
Last summer, when Bitcoin was trading at $2,600, Moas stated that it would cross $5,000 before the end of the year. In fact, the crypto currency exceeded the target, which was considered outrageous at that time. Recently, in an interview with CNBC, Moas said that the current price of $20,000 is only the beginning of a very strong rally.
Moas expects another 500% appreciation from the current level, although the crypto currency is up more than 500% since it was recommended by him in July. Ultimately, Moas expects Bitcoin to reach between $300,000 to $400,000 and become the most valuable currency in the world.
Moas' prediction stems from an important fact, which distinguishes it from fiat currencies. The supply of Bitcoins is limited and as the demand increases due to usage, the prices will go up. Comparing the crypto currency with gold, Moas stated that no one can provide precise information on the quantity of gold available under the ground, but the maximum number of Bitcoins that will ever be in supply is only 21 million.
CBC News
He believes that in the next two years, almost 300 million people in the world will be trying to acquire Bitcoins, leading to a huge supply-demand imbalance that will push the price upwards.
Pointing to the manner in which the stock of Amazon has appreciated in the past decade, Moas said
"I look at Bitcoin the same way I look at Amazon. The way to play Amazon for the last 15 years was to buy it, hold it, and add on the dips. That's exactly the way I think people should be playing Bitcoin."
What is absolutely clear from the views of Moas is that Bitcoin is certainly not a bubble and here to stay.