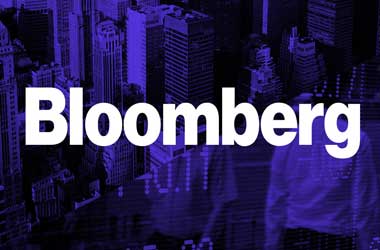 Bitcoin caught the attention of mainstream investors four years back, when it touched a high of $1090. Following an increase in traders and investors' interests, Bloomberg terminal started quoting Bitcoin prices by sourcing from the itBit exchange.
Now, a similar scenario is seen with other digital currencies. Following a steep rise in the price of Litecoin, Ethereum, and Ripple coin, Bloomberg has added these crypto currencies to its terminal service, which is used by major banks and other financial institutions across the globe.
The addition of Ethereum (ETH), Litecoin (LTC), and Ripple (XRP) price data by Bloomberg is aimed at Forex traders seeking new assets, according to a Fortune report. From a low of $424 on Dec 9, Ethereum rallied to record a high of $758 on Dec 13. Likewise, Litecoin rallied from a low of $126 to $346 last week. Ripple coin, which remained range bound between $0.19 and $0.23 for several months, gathered steam to record a high of $0.87.
While all the three crypto currencies rely on distributed ledger technology, they are structurally different and intended to resolve different issues. Ethereum is a versatile software, which is used by developers to create tokens for different projects. Litecoin is technically a clone of Bitcoin, but with quick transaction confirmation time. Ripple coin, which is traded in the crypto currency market, represents a company that provides block chain technology to banks.
Bloomberg Technology
Bitstamp is said to provide the price data for the terminal. The Luxembourg-based exchange is one of the several major crypto currency exchanges listing popular digital currencies for trading. It should be remembered that the price spreads of crypto currencies vary considerably from one exchange and another as it is a highly unregulated market.
Officially, Bloomberg has declined to comment on the decision to display price data of altcoins in its terminal. Bloomberg Terminal offers real-time financial data and trading over electronic trading platform. The terminal also features advanced news and messaging options. Thus, display of altcoins' price data on the Bloomberg terminal is considered as a major recognition for the booming crypto currency market.