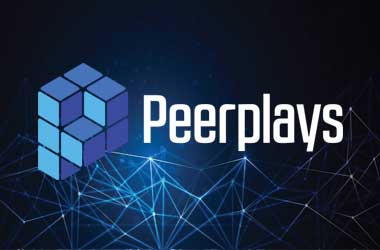 Peerplays Blockchain Standards Association (PBSA), a non-profit organization dedicated to promoting provably-fair gaming standards for the Peerplays block chain in Canada and internationally, has entered into an agreement with iGaming creative agency Vegas Kings to build a new web site for its block chain betting exchange app named Bookie.
Bookie will be the world's first truly decentralized betting exchange. The unique platform will offer absolute transparency using the block chain technology. Vegas Kings will also create the affiliate website of Bookie, as a part of the signed agreement. That would ensure a fully decentralized, on-chain marketing for Bookie. Vegas Kings has more than two decades of experience in the gaming sector, and has served the needs of reputed clients such as Betfair, BoyleSports, and LadBrokes.
The Bookie website is expected to go live in the first quarter of 2018. The Bookie betting exchange app will be launched later. The members of the Bookie community will be able to interact with each other using the Bookie app.
PBSA president Jonathan Bahai said
"To bring the vision of provable fairness to life, we needed to engage a world-class digital agency that shares our drive to create truly game-changing products. In Vegas Kings we have found exactly that. This project is not typical, and it demands not just igaming expertise, but also a willingness to adapt to technologies that are at the cutting edge of the sector. We are confident that the final Bookie website will serve as an important step in our mission to redefine the very nature of betting exchanges."
Vegas Kings CEO Ashley Adir added
"We have worked with many of the most successful brands in gaming over the past two decades, so we can recognize truly innovative products with the potential to shake up the whole sector. With this in mind, we are delighted to be involved with Bookie from the beginning. The team has ambitious plans and we will be using all our experience to ensure Bookie makes a splash when brought to market later this year."