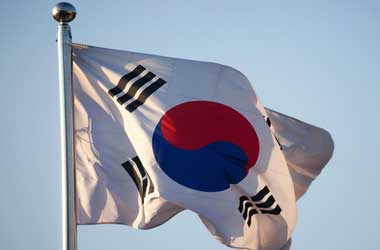 After reaching a low of about $5,816, Bitcoin made a bullish reversal. The testimony given by CFTC commissioner Christopher Giancarlo sparked a bullish rally in the crypto currency market. The ECB President Mario Draghi's statement "European banks could hold Bitcoin in the future" also aided the rally. Crypto enthusiasts, investors, and traders know that most of the downtrend was caused by FUD from South Korea. Time and again, news of a possible ban derailed the crypto currency market from forging new highs.
However, that might change as Business Korea has reported that the country is currently considering Bitcoin licenses similar to the model adopted by New York State Department of Financial Services.According to Business Korea, the government's stance has largely changed as speculation in crypto currencies has subsided. Furthermore, the government believes that a blanket ban on crypto currencies will have an adverse impact on the block chain industry in the country. The Ministry of Strategy and Finance Affairs is currently working the modalities for implementing an exchange approval system.
Deputy Prime Minister and Minister of Strategy and Finance Kim Do-yeon also recently said, "We don't need to get rid of or suppress digital currencies." The MOJ and the FSC basically agrees to ban virtual currencies but are acceptable to approval systems as long as they strictly manage them like New York.
Notably, last month, the country's approval rating went down after announcing a possible ban on crypto currency trading.
What is BitLicense?
A BitLicense is the common term used for a business license of virtual currency activities, issued by the New York State Department of Financial Services (NYSDFS) under regulations designed for companies. The regulations are limited to activities involving New York or a New York resident.
On July 17, 2014, the department released details on a proposed "BitLicense", which placed regulations on any company or person that uses crypto currencies residing in New York. It came into effect on August 8, 2015. At least ten Bitcoin companies announced they were stopping all business in New York State because of the new regulations. In September 2015, Boston-based circle was granted the first BitLicense, although in December 2016 the company had pivoted away from its Bitcoin exchange to focus more on payments. As of January 2017, only five BitLicenses had been awarded.
BusinessKorea, quoting government sources, reported that another option for the government is to impose taxes, instead of laying down new rules for crypto currency trading and investments. According to the news edition, the government is expected to make a final decision on crypto currency exchanges in June (after local elections).