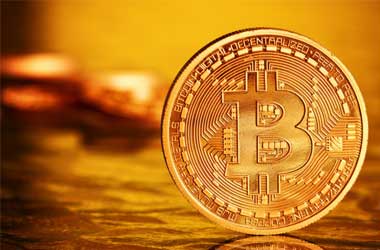 Bitcoin has seen a near ten fold increase in value this year. Block chain technology allows sending and receiving money from all over the world at negligible. The US prosecutors, who arrested an Opioid dealer in 2016 and confiscated $500,000 worth Bitcoins on the darknet, is now looking for a buyer to sell the stash of confiscated Bitcoins and make a fortune of about $12.70 million.
Bitcoin provides reasonable anonymity and privacy in sending large amount of cash within a short period of time, without using a bank. Miscreants use block chain technology to launder money and trade drugs, among other things.
In 2016, the US authorities arrested Aaron Shamo in connection with possession and sales of drugs containing fentanyl on the darknet. A hidden service browser, similar to Tor, is required for accessing content and websites on the darknet. Dark net offers a high level of anonymity. Thus, criminals use it for buying and selling of illegal goods.
The authorities also seized Bitcoins from the drug dealer. According to Bitstamp, the price of Bitcoin was $727 on November 3, 2016. On that basis, about $500,000 worth Bitcoins was seized from the drug dealer. Today, at the time of writing, Bitcoin was trading at about $18,500, taking the value of Bitcoin confiscated from Shamo to about $12.70 million.
The US officials who are in charge of Shamo's case are looking for a buyer to sell the $12.70 million worth Bitcoins seized during the raid. According to the US norm, proceeds from the seized assets will go to the agency (The Drug Enforcement Administration in this case), which conducted the investigation.
In this regard, a spokeswoman for the Utah attorney's office, Melodie Rydalch stated
"For federal prosecutors in Utah, sales of seized assets like cars are routine, but Bitcoin is new territory. The proceeds of the Bitcoin sale will be held until the case is resolved, and then decisions will be made about where the money goes."
About $1 million worth US dollar was also seized from the accused drug dealer. It is one of the most significant drug busts in the US. Aaron Shamo has pleaded not guilty to charges, including money laundering and possession of fentanyl.
Wochit News
Notably, Billionaire Tim Draper has picked up around 30,000 Bitcoins in an auction held by the US Marshal Service. The Bitcoins were seized from the Silk Road marketplace in the Dark net.
The incident makes it clear that government authorities can trace and bring criminals to justice, irrespective of the measures they take to circumvent law. With such a sharp rise in price, the incentive to catch criminals using digital currencies is very much attractive.