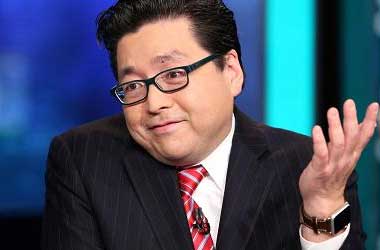 Stefan Hofrichter, Allianz' head of global economics and strategy, had recently predicted that the price of Bitcoin would drop to zero. Similarly, Warren Buffet, the legendary investor considers Bitcoin as a bubble. However, there are bullish fund managers who believe that Bitcoin cannot be valued in a similar fashion as other assets. Tom Lee, Fundstrat Global Advisors' Head of Research, has predicted that Bitcoin could rise to $91,000 by March 2020.
Tom Lee and Fundstrat team have compiled a stunning database, graphs, and statistics on Bitcoin. The document assists in visualizing short-term and long-term trends, including the cost of mining Bitcoins, trends based on different time-periods, and detailed technical analysis.
The latest graph provided by Lee shows Bitcoin's four declines, which are greater than or equal to 70%, since 2010. The graph indicates that after a decline of over 70%, Bitcoin made significant gains, probably greater than any other asset over the same time frame.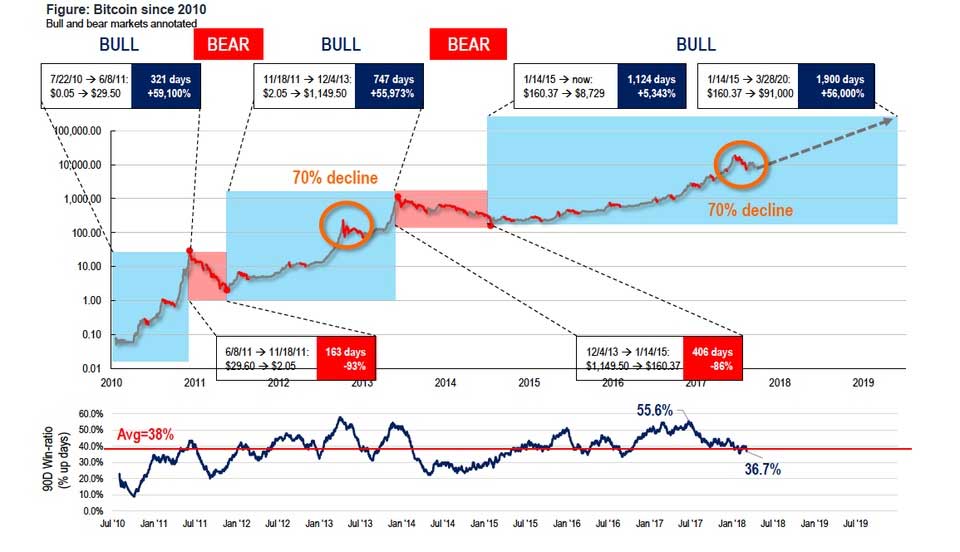 It should be remembered that the chart has a logarithmic scale. Therefore, price movements look small in comparison to what they would be if drawn using a linear scale.
Lee has also issued a note of caution. Firstly, the method of price forecasting using graphs is not infallible. Secondly, the price of cryptocurrencies may be severely affected by any hostile measures taken by regulators such as the SEC. Thirdly, previous results do not guarantee similar results or even profit in the future.
A week before, Lee introduced the Bitcoin Misery Index (BMI). The indicator is at the second low point of the past 8 years. Being a contrarian indicator, it indicates the possibility of a bullish rally soon.