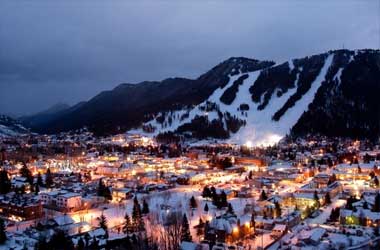 Wyoming has legalized a bill allowing online sports betting using cryptocurrencies. Specifically, gamblers in the state will be able to use cryptos to place bets on online sports betting platform. In this regard, the state's Governor Mark Gordon inked House Bill 133 and the law will take effect on September 1. Notably, Wyoming is the second US state to allow online sports betting.
As portion of the bill, Wyoming's legislative assembly endorsed cryptocurrency deposits in accounts held at online sports betting platform. As per the descriptions under Article 1 of the legislation, cryptocurrencies, in all formats, are eligible to be used as equivalents of cash, implying that virtual assets can be converted into cash for utilization in online sports wagering.
In addition to cryptos, gamblers can also use cashier and travelers' checks, credit cards and money orders, among other to load their accounts opened with online sports betting platforms. Likely online sports betting platform licensees will have to provide online wagering facilities in a minimum of three US jurisdictions in order to be granted permits from market regulators in Wyoming, as per the bill guidelines.
KTVQ News
The endorsement for cryptocurrencies as a legal mode of payment is the recent example for the state's friendly policies towards cryptos. In fact, Wyoming is the foremost state in the US to permit deposits of cryptocurrencies for online gambling. In the meantime, the UK bookmakers have received permission to accept crypto payments on their platforms since 2016.
Wyoming, with crypto supporting rules, is being regarded as a state having better chances of challenging Delaware in terms of business advantage. For the past three years, cryptocurrencies were exempt from being governed under securities related regulations in Wyoming.
In February, CEO of digital bank Avanti Financial Group, Caitlin Long, stated that blockchain companies were finding Wyoming as more crypto friendly than Delaware.
Still, online casino operators are worried about the volatility of cryptocurrencies and Bitcoin (BTC) in particular. In case a bettor places a wager, for instance a single Bitcoin, and that wager succeeds, the online casino platform has to pay the original stake to the bettor plus the winning amount.
In case the price of Bitcoin (BTC) surges from $60,000 to say $70,000 before the event ends, the betting platform now owes $70,000 plus winning amount to the gambler. That is a huge risk for the online platform. Sports betting is not a predictable activity. There are frightening stories of 'Black Sundays,' which have taken several sportsbooks close to insolvency. Therefore, online casinos are taking adequate precaution before starting to support cryptos which will add another layer of risk to the business model.