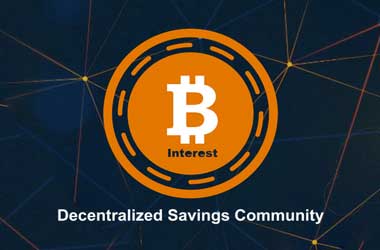 Bitcoin network underwent another hard fork at block number 505083, on January 21, to create Bitcoin Interest (BCI). So far we had seen about 19 Bitcoin hard forks and another 50 is going to happen this year. However, there is one major characteristic which differentiates Bitcoin Interest from other variants of Bitcoin created through hard fork. The holders of Bitcoin Interest will receive interest at a rate higher than traditional banks. The interest will be paid weekly or monthly in the form of Bitcoin Interest (BCI) coins.
Bitcoin Interest is an enhanced Proof-of-Work ("PoW") equihash algorithm, which has started with a lower mining difficulty than Bitcoin. The network utilizes GPU mining and avoids the need for costly ASIC hardware. The developers behind the project believe that the network will be more decentralized as small miners would involve themselves in mining activity with GPU hardware.
Every BCI block has two rewards – 12.5 BCI coins for miners and 1.08 BCI coins to facilitate interest payments. As the block difficulty increases, interest pool reward will decrease from 1.08 BCI coins to 0.54 BCI coins. That will ensure regular interest payments to those who participate in parking their BCI coins. Similar to Bitcoin, the block size is 1M (2M-4M) and block interval is 10 minutes. A total supply of only 21 million coins will be created. The difficulty is adjusted every block. It offers support to SegWit and provides replay protection.
The interest rate is not set and depends on the number of BCI coins parked by a holder and the total number of BCI coins parked in the active round. After the BCI coins are parked, the system will continue to monitor whether the coins are parked for the entire round. At the completion of a round, the system will proportionately distribute the balance in the interest pool to those who parked their coins.
After parking the BCI coins, a holder can choose to receive interest on a weekly or monthly basis. If the coins are withdrawn before the completion of the round, then no interest payment will be made. The weekly interest round will use 30% of the interest pool balance for payments, while the monthly interest round will use 70% of the pool balance for payouts.
Currently, HitBTC and OKEX supports the fork and will credit the account holders with BCI coin soon. The developers are also negotiating with exchanges such as Bitfinex and Bittrex.