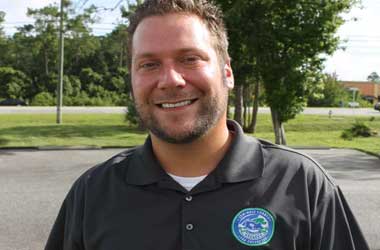 Joel Greenberg, the recently elected Tax Collector of Florida's Seminole County has announced that residents will be able to pay ad valorem and non-ad valorem taxes in Bitcoin or Bitcoin Cash starting this summer. Previously, tax payments using debit or credit card were the only non-cash payment options available to the 500,000 residents of the County.
Debit or credit card payments involve a third-party payment processor who would generally charge a high processing fee. The implementation of blockchain technology based payments has enabled the Seminole County Collector to avoid high processing fees and at the same time improve efficiency, transparency, and accuracy of the payment system. Ultimately, this benefits the tax payers of Seminole County as well.
In addition to property tax payments, the facility can be used to pay for services such as driver license and ID card fee, tags and titles. The payment in Bitcoin and Bitcoin cash is processed by global Bitcoin service provider BitPay, which charges a mere 1% for approving a transaction. Furthermore, BitPay facilitates transactions from any computer or even a mobile device, making it convenient and easy for the residents of Seminole County. The office of the Seminole County Tax Collector receives payment directly in the bank account, in US dollars, on the next working day.
The system negates price volatility related risk to the County. The payment in Bitcoin (BTC) and Bitcoin Cash (BCH) can be completed through a simple push transaction. Therefore, identity theft or other kinds of credit card related frauds are eliminated.
Commenting the County's decision to accept Bitcoin and Bitcoin Cash, Greenberg said
"We live in a world where technology has made access to services on demand, with same-day delivery and the expectation of highly efficient customer service and we should expect the same from our government. The aim of my tenure in office is to make our customer experience faster, smarter, and more efficient, and to bring government services from the 18th century into the 21st century and one way is the addition of cryptocurrency to our payment options."
Jeremie Beaudry, Head of Compliance at BitPay said
"BitPay was started because we recognized the potential for blockchain to revolutionize the financial industry, making payments faster, more secure, and less expensive on a global scale," said "With the Seminole County Tax Collector's office, we have engaged our first government agency to accept Bitcoin and Bitcoin cash by making it easy and seamless for them."
Bitcoin's blockchain uses distributed ledger technology. It offers exceptional transparency, while being totally tamper proof. As every transaction is verified, stored, and recorded, it is almost impossible to cheat the system. Seminole County residents will be able to experience a highly efficient service based on this system.
About Seminole County
The Seminole County Tax Collector is responsible for the collection of all ad valorem and non-ad valorem taxes, DMV services including tag, title and registration, driver's license and identification cards, birth certificates, hunting and fishing license and concealed weapon permit. Joel Greenberg was elected Tax Collector in November 2016 and took office in January 2017.
About BitPay
Founded in 2011, BitPay is the pioneer and the most experienced company in Bitcoin and blockchain payments. Its suite of products enables businesses to send and receive cross border payments and enables consumers to manage digital assets with the BitPay Wallet. The company has offices in North America, Europe, and South America and has raised over $70 million from leading investors, including Founders Fund, Index Ventures and Aquiline Technology Growth.