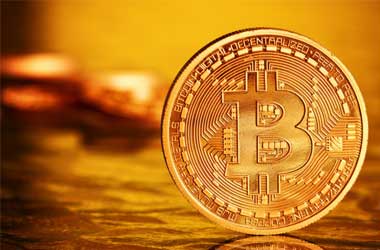 Cryptocurrency market was hit hard today, with overall market capitalization falling below $250 billion mark. As usual, Bitcoin led the fall, with its price falling to $5825 – the lowest level since November 2017. The market capitalization of Bitcoin also threatens to fall below $100 billion. Ironically, Bitcoins market share has increased in the downward trending market. Many speculate that Bitcoin's next reversal may happen only after it reaches $4,800 level.
Willy Woo, a renowned cryptocurrency researcher had forecast in May that Bitcoin will slowly decline to $5,500 level due to a lack of volume in the market and the upper hand of bears.
In fact, some bearish analysts have forecast a level of $2,500, before the beginning of a long-term uptrend. However, nothing is concrete as experienced traders know that market neither has a top or bottom.
Ethereum (ETH), which is the most favorite blockchain platform among developers for launching their projects, has declined to $440 levels at the time of writing this article. EOS (EOS), which recently launched its mainnet, has lost more than 12% to reach $7.40 levels. EOS is constantly touted as a competitor to Ethereum. The so-called Ethereum killer is getting killed by bears, with a decline of 38% over the past week.
Litecoin (LTC), which is a shadow of Bitcoin, has also reached the lowest price since November 2017. Litecoin is trading at about $77 at the time of writing this article. While Cardano (ADA) lost about 9% to trade at ~12 cents, IOTA (IOTA), the IoT focused, tangle technology based network, dropped below the psychological level of $1 to trade at 94 cents. Cardano has lost more than 20% in the past one week.
Ripple (XRP), the blockchain technology based real-time gross settlement (RTGS) system provider for banks and financial institutions, is seeing its native currency fall below $0.50. Tron (TRX), whose mainnet is set to go live tomorrow, is down 7% to trade at about 4 cents. VeChainThor (VEN), the blockchain focused on supply chain management, has lost 12% to trade at $2.40 levels. Likewise, Zilliqa (ZIL) has lost about 13% to trade at 6 cents.
The volume of Bitcoin, which used to be $5 billion per day on average, has fallen to $3.4 billion. Likewise, Ethereum's volume has fallen to about $1.70 billion, from $3 billion on an average. Notably, the volume of Tether (USDT) has skyrocketed to $3 billion. This indicates that traders are selling their cryptocurrency to stay liquid. Tether is used by traders in exchanges such as Binance, which does not support fiat currencies deposits and withdrawals. Cryptocurrency traders can only hope that their favorite coins bounce back quickly.