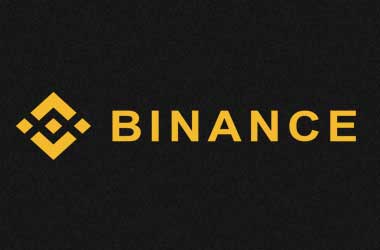 Binance, one of the world's most prominent bitcoin exchanges has confirmed that hackers have infiltrated their exchange and stolen $41 million worth of Bitcoin from their wallet storage.
While Binance stores a number of different cryptocurrencies, the official announcement says that only bitcoins were stolen.
The amount was 7,000 bitcoins and it was done in a single go. Currently, the platform has suspended all withdrawals.
According to Binance, the attackers used multiple ways to breach the exchange's security. This included viruses and phishing attacks to get security information.
The result was that the hackers managed to get access to the exchange's "hot wallet", which is used to pay off customer transactions quickly.
Fortunately, the hot wallet contained only two percent of Binance's total assets. The exchange has other wallets and has confirmed that they are all secure and unharmed. Binance has requested users to be patient with them in this difficult time as the exchange tries to figure out what happened and looks to retrieve the lost bitcoins. The exchange has already promised that they would be replacing any lost cash thanks to their emergency insurance fund.
Long-Term Operation
This cyber hack is not something that happened out of the blue. Binance described the hackers as pros who had the patience to wait for a big score. They acquired a lot of account information before they executed the rogue withdrawal operation.
In a statement, Binance said
It was unfortunate that we were not able to block this withdrawal before it was executed. Once executed, the withdrawal triggered various alarms in our system. We stopped all withdrawals immediately after that.
According to Binance, withdrawals are disabled and may be blocked for a week. Binance's CEO Changpeng Zhao has been very vocal about what has happened and is responding directly to questions about the hack. According to him, he has not slept much in the last 29 hours since the hack but he has reassured customers that he and his team are securing the exchange to prevent any further hacks.
Zhao has also reached out to other exchanges so that any transactions associated with the hacked wallet would be blocked. This would ensure that the stolen bitcoins would become largely useless.
I would like to thank all the peer exchanges, wallets, security/analytic teams and other service providers for responding to us and helping us in need, and blocking transactions of fraud funds. Together, we are stronger. Will be a big FF this Friday! https://t.co/kkFcxypS1m

— CZ Binance (@cz_binance) May 8, 2019
Though this is a big hack, this is still not the largest heist that the Bitcoin world has experienced. Back in 2014, Mt. Gox, the biggest exchange back then, was hacked and $470 million of bitcoins were stolen. Many of the bitcoins from that hack have still not been recovered and it is still under investigation