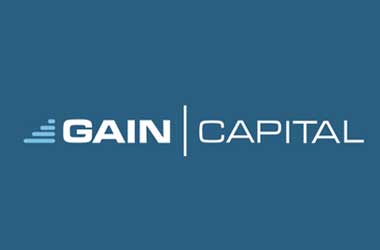 GAIN Capital Holdings, Inc. (NYSE: GCAP), a reputed provider of online trading facility in equities and Forex, announced an expansion to its cryptocurrency offering, with the recent launch of Ethereum (ETH), Litecoin (LTC), Ripple (XRP) and Bitcoin Cash (BCH) in the U.K., Europe, Australia and Singapore on the company's FOREX.com and City Index services. Furthermore, GAIN has also expanded its Bitcoin offering, allowing customers to trade Bitcoin directly against the Euro (BTC/EUR), British pound (BTC/GBP) and Australian dollar (BTC/AUD), in addition to the U.S. dollar.
The launch of the additional cryptocurrencies follows the initial introduction of Bitcoin trading in the U.K. and Europe in December 2017 across the Company's City Index and FOREX.com services, and in Australia and Singapore in January 2018. GAIN offers Bitcoin futures in the U.S. through its Futures Online and Daniels Trading brands.
GAIN offers cryptocurrency trading either as an over-the-counter (OTC) derivative or as a future, allowing traders to speculate on price movements without owning the underlying asset.
Glenn Stevens, Chief Executive Officer of GAIN Capital, said
"The expansion of our cryptocurrency offering provides new opportunities for our clients to trade a variety of digital currencies through an established, regulated firm, without the need for a digital wallet. Aligned with our strategy to invest in organic growth and enhance our product offering, the addition of Ethereum, Litecoin, Ripple, Bitcoin Cash and additional Bitcoin pairs enhances our crypto offering to include the most popular digital currencies and further differentiates our service, where traders can access over 12,000 markets, including FX, indices, commodities, equities and rates."
GAIN Capital Holdings, Inc. provide innovative trading technology and execution services to retail and institutional investors worldwide, with multiple access points to OTC markets and global exchanges across a wide range of asset classes, including foreign exchange, commodities, and global equities. GAIN Capital is headquartered in Bedminster, New Jersey, with a global presence across North America, Europe and the Asia Pacific regions.