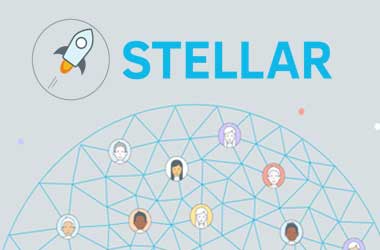 The open-source, distributed payments infrastructure Stellar (XLM) has gained nearly 300% in the past three trading sessions to trade at about $0.92. Correspondingly, Stellar Lumens' market capitalization has risen to $16 billion. The coin is soon expected to catch up Ripple, which is trading at about $3.50 and making new highs on a daily basis.
The Ripple project was initially conceived by a person named Ryan Fugger. After working on the project for a few years, it was handed over to Jed McCaleb and Chris Larsen. In 2014, McCaleb withdrew from Ripple and formed Stellar. Initially, it had a similar protocol as Ripple. However, it was changed to Stellar Consensus Protocol (SCP), following a fork of the Stellar network.
Both Ripple and Stellar were designed to conduct cross-border payments, faster and cheaper. The native cryptocurrencies, XRP and XLM, are used for payment of transaction fees, DDOS protection, etc. However, Ripple was basically created to serve banks and other financial institutions, while Stellar is expected to be used widely between individuals for cross-border fund transfers.
Stellar is already gaining prominence among people who have their family or relatives in developing countries. Even small businesses which cannot afford to pay huge transaction fees are expected to use Stellar as a platform for fund transfer. Stellar is a non-profit entity, but banks on the success of adoption.
Since Ripple has created a market for itself among financial institutions, the market expects Stellar to become popular among individuals and small businesses soon. That has turned Stellar (XLM) bullish.