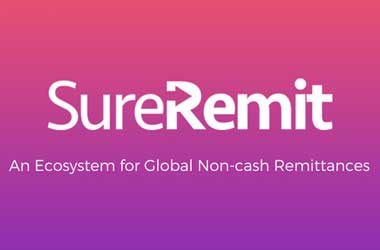 Those who have made international remittances at least once would have felt the charges associated with the service to be exorbitant. However, until a few years back, there were no real credible alternatives for Western Union, and bank to bank SWIFT transfers. Fortunately, that gap is almost fixed by a Nigerian startup company named SureRemit.
The Nigeria-based company, incorporated in Mauritius, had launched a crypto token for the specific purpose of sending non-cash cross-border payments in a quick, safe and affordable manner.
According to a recent report from the Word Bank, more than $600 billion was transferred by 250 million migrants worldwide in 2016. Sub-Saharan Africa ($39 billion), Nigeria ($20 billion) and India ($69 billion) were the main recipients. The senders lost as much as 10% of the total amount in the form of charges, while using standard money transfer services such as Western Union, etc. That situation is expected to change completely with the arrival of SureRemit. SureRemit, in partnership with Stellar, a block chain network, which does not suffer from scalability issues, has started providing money transfer service at an affordable cost. Other companies, which have partnered with Stellar include SatoshiPay, IBM, KlickEx, and Bext360.
SureRemit
A unique characteristic of SureRemit is that its tokens cannot be redeemed for cash. It can be used only for making bill payments, purchase consumer goods and pay tuition fees. Jumia, which is branded as the No.1 shopping mall of Nigeria, offering a wide range of consumer goods has started accepting SureRemit after partnering with SureRemit.
There is no transaction fee involved while using SureRemit as the costs are covered by retailers. As the service indirectly boosts the customer base, retailers are happy to bear the transaction fee. Since the token cannot be used to redeem for cash, drug dealers, money launderers, and other kind of criminals will not find it attractive. That is a big advantage when compared with other crypto currencies.
The tokens of SureRemit are currently offered in a pre-sale and the ICO will be opened in the second week of January 2018.