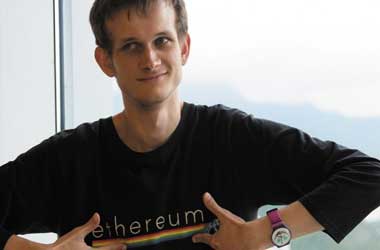 The crypto market is puzzled by Ethereum cofounder Vitalik Buterin's transfer of 30,000 Ether tokens to Bitstamp.
That was just days before Litecoin's founder Charlie Lee's announcement confirming the sale of all his holdings, a few weeks before. Buterin's well known Ethereum address contain about 375,000 ETH, valued at about $300 million.
Buterin has not publicly announced the reason for moving the Ether tokens to Bitstamp account. A portion of the crypto community argues that he might have moved the tokens to pay the programmers who work for him. The argument stems from Buterin's statement made two days prior to the transfer.
> especially when it comes to unit of account and medium of exchange

Not sure what you mean here. I just paid ~10 contractors in ETH with amounts calculated based on exchange rates from USD, SGD and TWD today.

— Vitalik Buterin (@VitalikButerin) December 13, 2017
Another assumption circling among the crypto community is that Buterin could have sold the Ether to diversify his holdings. Back in April 2016, Buterin sold 25% of his ETH holdings at about $10. He clarified that the sale was done to diversify his crypto portfolio.
The market would be looking for a clarification from Buterin with regard to the transfer.