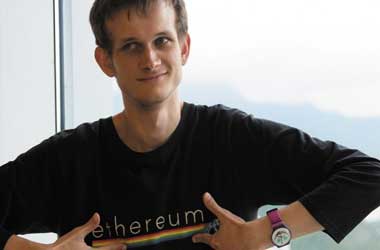 Ethereum co-founder Vitalik Buterin presented the long-term roadmap of Ethereum development, at a blockchain conference held in Taipei. Investors closely monitor developments related to Ethereum not just because of the recent rally in the price of Ether, but also due to its ability to run smart contracts. Structurally, Ethereum is different from Bitcoin because it operates as a platform for decentralized applications or dapps.
Thus, unlike Bitcoin, scalability function is urgently required in Ethereum network. Buterin discussed the issues faced by Ethereum network and the approximate time required to resolve the issues. Following the discussion, Mike Novogratz, the well-known crypto currency investor and hedge fund manager, gave his prediction on the future price of Ether.
Coin FOMO
Buterin considers scalability, consensus protocol, smart contract safety, and privacy as the crucial issues to be resolved in the Ethereum blockchain network. Notably, the successful completion of Byzantium hard fork has ensured improvement in the areas of concern. Still, Buterin expects a time period of about two to five years to resolve the scalability issue within the Ethereum network.
Further, Buterin stated that the Ethereum Foundation and the open-source development community is looking at several scaling solutions such as Sharding, Plasma, Perun, and Raiden. Of this, Raiden's developer preview has been released. Buterin also revealed that significant progress has been made with the upcoming launch of the Casper testnet and introduction of Plasma.
Notably, Plasma, a second layer scaling solution was developed by Buterin and Joseph Poon, Bitcoin's Lightning Co-author. Casper embeds a hybrid proof-of-work (PoW) and proof-of- stake (Pos) consensus protocol on the Ethereum network. It should be remembered that Ethereum, similar to Bitcoin, relies on PoW consensus protocol to maintain the network and verify/confirm the transactions.
To improve privacy, Zcash's zk-SNARK technology was integrated in the Ethereum network. That will allow anonymous and private transactions in the future. The price of a crypto currency is purely dependent on the developer activity. In this regard, Ethereum stands shoulder to shoulder in terms of developer activity with Bitcoin. Mike Novogratz anticipates the price of Ethereum token to triple by the end of 2018. Thus, a strong developer activity and implementation of scaling solutions is expected to keep Ether bullish.