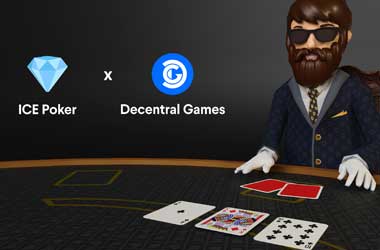 Decentral Games has announced the creation of a play-to-earn metaverse poker platform scheduled to be launched in October. Decentral Games is a gaming environment owned, controlled, and preserved by the holders of the $DG token, the in-house crypto of Decentral games platform, via a Decentralized Autonomous Organization (DAO).
Fundamentally, the platform enables casino game enthusiasts to manage its network and guarantee that norms are obeyed and problems are addressed via the DAO. The ecosystem makes use of two pre-existing Blockchain systems. The first one is Decentraland, which allows people to create, enjoy, and generate revenue for their content and applications.
The second one is the Matic Network, which offers smooth, quick, and low-cost transactions over the Ethereum network. Decentral Games empowers its participants to manage the game's operations. For example, users are in control of money. And, due to its open-source architecture, each outcome is given a fair assessment (in case issues arise). Additionally, any user may benefit from quick transactions and discreet involvement. The $DG token connects with every component in the network. And all of these transactions take place through the dgTreasury, which acts as the casino's house money. It is visible and accessible to all participants.
The treasury is in charge of financing and financially supporting all games. As a result, in order for it to operate properly at all periods, it should receive continuous funding. Fees received from participants (in $MANA and $DAI) would be accumulated and stored in the dgTreasury, which also takes care of paying the winners. The treasury gains enough cushion to support gaming operations by encouraging players to bet their virtual currencies. In addition, participants that stake cryptos are compensated with $DG tokens, a technique known colloquially as mining. Nevertheless, mining is not the only way to earn money on Decentral Games.
The aforementioned poker game has been Christened as "ICE Poker", and it will be run on the Decentral Games Metaverse. Players will be able to win real cash by accomplishing assignments in the game. There is also the opportunity to play against other individuals via a free-to-play alternative. In this business, integrating free-to-play with play-to-earn is critical. In addition, ICE Poker will include deflationary in-game money.
This should deter players from swamping the marketplace with ICE, since the prices of several other games' in-house tokens vary dramatically. Players will have to purchase one unique Iced NFT wearable, as is typical in the play-to-earn industry. Dress, suite, shoes or even a tie are examples of wearable NFTs.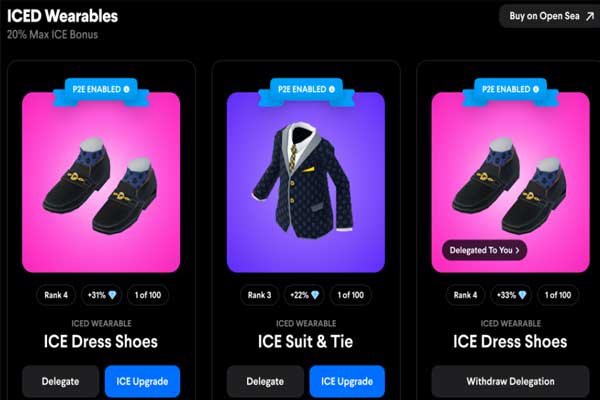 These NFTs may be obtained via purchase or assignment. Following the purchase of the NFT, participants are given a fixed number of chips to participate in Decentral Games' new game. Players may gain in-game money known as "ICE token" through participating in poker games, completing daily tasks, exchanging NFTs and "mining" ICE to trade with rest of the players, every day leader boards, NFT delegate for passive income sharing, and minting fresh NFT wearables.
All wearables provide distinct advantages for accumulating additional ICE awards. The ability to assign NFTs – as a starting player or NFT (non-fungible token) owner – is appealing. NFT owners may profit passively from the ICE earned by their NFT. Those who wish to join in this play-to-earn poker tournament do not need to purchase an NFT, but may do so via assignment and the accompanying income sharing. Ice Poker games will pay players ICE and XP, allowing them to mint uncommon NFTs with greater reward levels. Only the holder of an assigned NFT will get XP.
Gathering NFTs – whether via assignment or other means – will provide players with additional Chips on a daily basis. With additional chips, customers may engage in further play-to-earn poker via the ICE Poker service. ICE Poker has a number of launch allies in place to guarantee the venture's success.