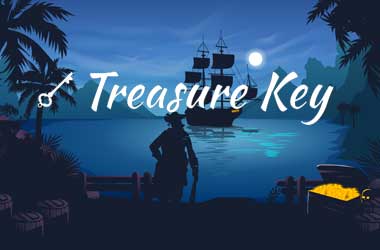 Immutable, decentralized and trustless blockchain gaming platform Treasure Key has revealed integration with the SX Network, which includes a smart contract platform, on-chain user treasury, and an in-house prediction sports betting market named SportX.
Treasure Key will host their games straight away on the SportX platform, and conversely with SportX on Treasure Key. Furthermore, Treasure Key will also allow users to gamble using the SX Network's in-house (native) SX token. Any promotional fees earned as a result of this implementation will be donated to the SX Community Fund.
TresureKey games are powered by Chainlink VRF (Verifiable Random Function), a provably fair and verifiable random number generator optimized for smart contracts. It is also a kind of tamper-proof RNG (Random Number Generator). Treasure Key's portfolio of blockchain games has already propelled it to the forefront of the Binance Smart Chain gambling DApp and the Polygon Network's five major apps. Coin Flip, Barbell Roll, Roulette and Dice are now available on Treasure Key.
Treasure Key Co-Founder Eliz Swann says,
We're thrilled to be the foremost casino and gaming provider to debut on the SX Network! Our collaboration with SX Network and SportX will enable us to expand our client base and assist us in achieving our goal of being the #1 World Class Decentralized Casino fueled by Smart Contracts hosted on the Blockchain
The SX Network is a blockchain designed specifically for smart contracts that runs on the Polygon SDK. Built with the intention of making it the preferred blockchain of developers, the SX Network commands an EVM-compatible core, inexpensive transactions, and a PoS-based consensus mechanism.
Andrew Young, Co-Founder of SX Network stated,
Treasure Key's debut on SX Network additionally confirms our platform as the spot to be for gaming and prediction market-associated applications, We are thrilled that this collaboration covers many aspects, including the SportX app being incorporated straight into the Treasure Key dashboard and Treasure Key on SportX!