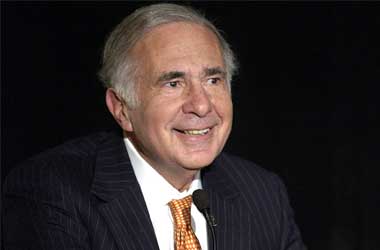 Carl Icahn is used to taking troubled casinos and turning them around. He has done it in the past and knows that it's not an easy task but still a very doable one. He accepted the challenge of turning around the fortunes of the Trump Taj Mahal casino but has faced stiff opposition from Atlantic City casino workers.
The billionaire decided to bail out the Trump Taj Mahal casino in 2014 by providing a loan of $20 million to help the casino manage its huge debt. Icahn is yet to take complete control of the Trump Taj Mahal but many Trump Taj Mahal casino employees believe that Icahn is responsible for all major decisions that the casino takes. Casino employees have been unhappy ever since the decision was taken in 2014 to cut down on their health insurance and pension coverage.
Although the decision was taken by Trump Taj Mahal management, casino employees have blamed Carl Icahn and union representatives have promised to fight Icahn and his company till he restores the health insurance and pension coverage for casino employees. A number of Atlantic City casino workers joined forces and launched a protest in New York, outside Carl Icahn's offices.
Key members of the Local 54 of the Unite-HERE union marched to Carl Icahn's Fifth Avenue offices and presented a letter stating that they were not okay and would not accept the decision of terminating the benefits of Trump Taj Mahal casinoemployees. The letter represented the views of Trump Taj Mahal casino workers and clearly stated that they were not happy at having their health insurance revoked, their pensions eliminated and a reduction of nearly $12,000 in their annual benefits. The letter also blasted Icahn for being a billionaire who exploited the poor to add to his riches. Union representatives accused Icahn of hiding in his penthouse and destroying the lives of employees who helped build and run his casinos.
Icahn has been furious with the attitude and demonstrations conducted by casino unions. It did not take the billionaire very long to respond to the letter.
In a statement, Icahn responded to the union representatives by saying
Your union leadership has used lies to obfuscate the truth. They have enriched themselves at the expense of our companies and their employees. But this will no longer be a one-way street whereby union leadership intimidates and threatens corporate management and boards of directors. I am working assiduously to uncover the truth concerning Unite-HERE's leadership, who I believe are entrenched, self-dealing and dishonest