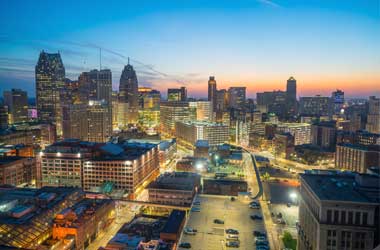 Summary
January posted $187.3 million in earnings.
The month was 7.1% less than December 2022 but still a record high.
iGaming brought in the bulk of earnings at $153.7 million.
Online gaming continues to be big business in Michigan. The Gaming Control Board of the state announced the online casino and sports betting industries revenue totals for January this week and showed a top total of $187.3 million.
This was a drop of over 7% when compared to the previous month but still a record-setting total for the state.
Michigan has been able to earn record setting revenue totals for four months running.
Online Casino and Sports Betting Gross Receipts for January
Gross receipts for online casinos sites in January showed earnings of $153.7 million with just over $152 million generated from casino games in December. For sports betting, the totals came in at $33.6 million. This was a bit lower than December's $48.8 million, with a drop of over 31%. While the state saw a decrease from the previous month, it was still an increase overall for the state when compared to January 2022.
The sports betting handle for January was down under 1% with $475.6 million in wagers placed. The total was lower than January 2022 when $496.8 million was generated in bets. From the amount earned, operators provided just over $26 million in taxes and payments to the state.
Online casino providers sent in almost $25 million with sports betting paying the lesser amount of around $1.2 million.
Detroit Land-Based Casino Totals for January
In Detroit, there are three commercial casinos offering online casino gaming services and land-based options. MGM Grand Detroit, MotorCity Casino, and Greektown Casino all offer players options for gaming, with the land-based sector doing quite well for January.
The top earner for January was MGM Grand Detroit, with adjusted revenues of $50,201,679.65. The casino paid the state just over $4 million from that amount. For MotorCity, the casino brought in just over $30.2 million in earnings, paying the state $2.4 million.
Greektown rounded out the list with $22.8 million in earnings. The state wagering tax paid by the brand resulted in $1.8 in taxes paid. Together, the casinos in Detroit were able to generate just over $103 million in earnings.
Will February and March be Just as Successful?
Michigan is on the up and up when it comes to online casino earnings and still doing well with its land-based offerings. Will operators be able to maintain the current momentum and see higher earnings over the next few months?
The trend seems to be stable and it may continue for the next few months. The real test will be by the summer months when players start to head outside instead of staying indoors and accessing online casino sites.