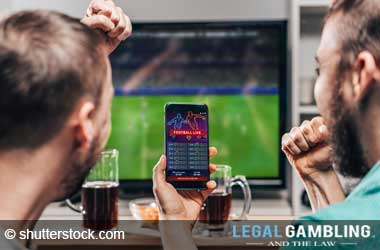 Summary:
Dutch players still struggle to distinguish between licensed and unlicensed providers
The upcoming ban on untargeted advertising could make things worse
NOGA said addressing the issue is a critical task for the government and the industry
Dutch players still find it difficult to distinguish between unlicensed and licensed gambling operators, as the country's regulated online gambling market enters its second year.
That's according to the Netherlands Online Gambling Association (NOGA) which recently released its annual NOGA Online Gambling Barometer (dutch).
Struggle to Distinguish Licensed Sites from Unlicensed Ones
The report stated that recognition of legal online gambling providers among the general public has not significantly increased since online gambling went live in the country in 2021 under the Remote Gambling Act (KOA). Given these findings, the trade body has raised concern over the potential impact of upcoming advertising restrictions on Dutch players' ability to differentiate a licensed site from an unlicensed one.
From July 1, 2023, the Dutch government will ban untargeted advertising across all channels, prohibiting operators from running "indiscriminate" gambling adverts on print, radio, and television. They will also be barred from putting up ads in public spaces. The new rules will also put an end to sports sponsorships by gambling companies which enforces similar rules for celebs promoting gambling which was banned in 2022.
According to NOGA Managing Director Peter-Paul de Goeij, a blanket approach could do more harm than good as it would make it even harder for players to recognize legal providers from illegal ones.
He pointed to the latest data from the NOGA Online Gambling Barometer which shows that even with the presence of untargeted advertising for online gambling, Dutch customers still struggle to identify which gambling sites are licensed or not.
Recognition of legal providers among the general public is expected to decline because of the advertising ban, and this scenario represents a "critical task" for both the government and the industry in terms of making it much easier for players to know whether they're dealing with authorized platforms.
Dutch Online Gambling Market Achieving Maturity
The latest NOGA Online Gambling Baromoter has highlighted some positive results though, with data showing that 94% of those who have gambled since the launch of the KOA market have done so with legal sites. Consumers are also now more aware of the inherent risks of gambling, and advertising measures implemented by licensed providers have been effective so far, with fewer ads shown to the public.
Franc Weerwind, Minister for Legal Protection, earlier confirmed that the ban on untargeted advertising will take effect on July 1.
The implementation of the new rules, which was initially set on January 1, 2023, has been delayed after the Council of State sought more clarification on certain aspects and technicalities of the proposed ban. The measure is aimed at curbing the impact of gambling advertising on young people.