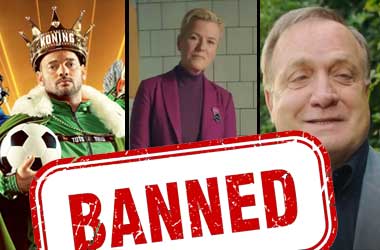 Summary
Celebrities in the Netherlands can no longer endorse online gambling ads
The new advertising rules are aimed at curbing gambling addiction among youth
The Dutch regulator has criticized operators for not complying with gambling laws
Celebrities are now prohibited from appearing in online gambling advertisements in the Netherlands similar to what the UK announced in April.
The ban, which officially took effect on June 30, includes footballers and other sports personalities, as well as TV stars and other celebrities popular among the youth.
The new advertising rules have been introduced less than a year after the Netherlands launched its regulated online gambling market.
The measure aims to curb gambling addiction among younger players and vulnerable customers.
Under the new rules, operators are no longer allowed to use celebrities in promoting their products and services. This means ads featuring prominent sports figures like former footballer Wesley Sneijder and footballer manager Dick Advocaat, as well as popular celebrities such as television presenter and former police officer Ellie Lust will now be a thing of the past.
Since online gambling went live in the Netherlands in October 2021, 17% of the accounts created so far belong to players aged between 18 and 24. People within this age bracket only make up 11% of the Dutch population.
The ban on celebrity endorsements serves as a temporary measure for now as Minister for Legal Protection Franc Weerwind is keen on pushing for a prohibition on "indiscriminate" gambling advertising, the implementation of which would take time.
The new advertising rules have been welcomed by gambling experts and campaigners, including Tony van Rooj from the Trimbos Institute, the Netherlands Institute of Mental Health and Addiction, who said the measure could help in the country's fight against gambling addiction.
Another key area officials are looking into is the sponsorship of sports clubs by online gambling companies.
Last week, Ajax became the latest football club to announce a sponsorship deal with an online gambling firm. The club signed an agreement with Unibet which is also discussing a similar deal with AZ Alkmaar.
Operators Not Fully Complying with Gambling Rules
The Dutch regulator had earlier called on operators to do better in terms of regulatory compliance. The head of the Dutch Gambling Authority (KSA) Rene Jansen recently criticized some operators for failing to uphold industry standards.
He said some gambling firms are taking advantage of loopholes to maximize their profits at the expense of Dutch customers.