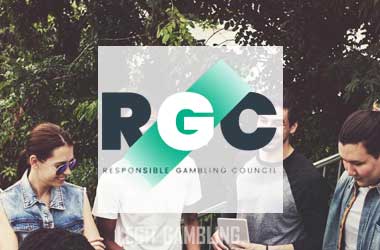 Summary
Flutter to fund new multi-phase project that will elevate the advertising standards in North America
RGC will examine the current advertising landscape and gain insights from regulators and operators
Flutter has provided the funding as part of its Play Well strategy
Canada's Responsible Gambling Council (RGC) has secured funding from Flutter Entertainment for its "first-of-a-kind baseline research" aimed at improving advertising standards in North America.

The project will involve multiple stages and will explore the existing marketing and advertising landscape around the world. It will evaluate evidence from research, placing heavy emphasis on best-practice potential in marketing and advertising, and provide policy recommendations for key operating environments, including New Jersey and Ontario.

The project will also obtain insights from regulators and gambling businesses on how to improve current practices. All of these coincide with RGC's main goal of bringing responsible gambling to the forefront of Ontario's gambling industry. Through the new comprehensive research, the council aims to create a world-class responsible gambling framework that other jurisdictions can also adopt.

The project, which is expected to be completed in early 2024, will be handled by RGC's Centre for the Advancement of Best Practices (CABP). The project's timing couldn't be better — Ontario's regulated online gaming market only went live in April, with single-event sports betting legalized in Canada just last year.

It also comes at a time when the volume and frequency of betting ads in North America have come under scrutiny, with many raising concerns over the potential risks for younger audiences and people with a history of gambling addiction.

Commenting on the new project, George Sweny, Vice President of Regulatory Affairs at Flutter International, said they're delighted to work with the RGC for the foundational research which will help the industry make great strides in the area of marketing and advertising.

He said Flutter's support for the RGC is in line with the company's global Play Well strategy of which leading progress is one of the key pillars, alongside promoting positive play and effective interaction, as well as supporting and protecting consumers.

RGC CEO Shelley White said the research will not only allow them to help raise the marketing and advertising standards in Ontario but also enable them to influence the gambling harm minimization efforts of jurisdictions across the globe. The comprehensive study will contribute to offering better protection for players and communities, she added.

About RGC

RGC is a leading independent non-profit organization working on the prevention of problem gambling in Canada and around the world. It's been working with operators and regulators for more than three decades now, with a mission to prevent problem gambling and reduce its impacts.