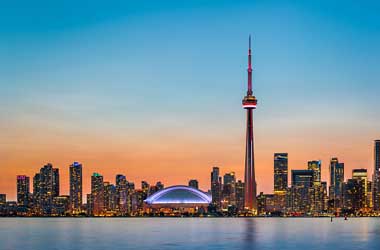 Summary
Market report says Ontario government could lose $2.8B
iGaming industry will eat into land based casinos
iGaming operators question validity of market report
The Ford government is getting ready to launch the online gambling industry and expects its to generate a new revenue stream for the state budget.
However, a new market report is claiming that the Ford government will end up losing $2.8 billion in revenues during the next five years due to the iGaming industry.
HLT Advisory Inc., released a report last week titled "Ontario Gaming Market Assessment" which was commissioned by Great Canadian Gaming, the casino operator that has the biggest share in Ontario's land based gaming industry.
The report suggests that the Ford government will end up losing around $550 in annual revenue each year and a total of $2.8 billion during the course of the next five years. The market report acknowledges the fact that Ontario will create a new revenue stream from the new iGaming industry but warns that Ontario will end up losing out in the end as there will be a big migration of land based casino players to online casinos.
The losses suffered will be due to the fact that Ontario is imposing a lower tax rate on iGaming operators and a higher tax rate on land based casino operators. The report suggests that when land based casino players move over to iGaming revenues, the government will lose out due to the lower tax rate.
Tony Rodio, CEO for Great Canadian Gaming said the current business model that the Ontario government is using will cause cannibalization as the iGaming industry will eat into the profits of the land based casino market.
iGaming Operators Question Report Validity
iGaming operators have questioned the validity of the report and credibility of the research claiming that it is a one sided report in favour of the land based casino industry. Their claims are not surprising as the report was funded by Great Canadian Gaming.
Jeffrey Haas SVP for DraftKings Inc. was one of those who did not agree with the report claiming that the behavioural habits of players will not change. He said land based casino players will still want to walk into their favorite land based casino and play while players who prefer online casino games and sports betting will go to online casinos and sportsbooks.
The Ford government is yet to respond to the report and claims.