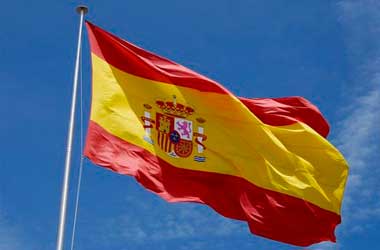 Summary
Spain has released a set of 30 new regulations for gaming operators to follow
The new regulations are specifically designed to protect young people better
Gaming operators protest new regulations claiming they are hyper regulated
The Council of Ministers which is the main executive body in Spain approved a new set of gaming regulations on 14 March.
A Royal Decree was approved after the Council of Ministers had pushed for more to be done to develop a robust safer gambling environment to protect gamblers from being exploited by licensed operators.
New Set Of Regulations Specifically Focus On Young Players
The Royal Decree has approved a new set of regulations and as many as 30 of those new regulations focus specifically on young Spaniards who are in the age group of 18 to 25. The Council of Ministers determined that this age group was very vulnerable to gambling advertisements and inappropriate messages and needed better regulations to be protected.
The Royal Decree also has provision to protect gamblers from different age groups but the majority of new regulations target young people and focus on their protection from gambling harm.
Some of the changes will ensure that users who have losses of €600 or more will be considered an intensive gambler. If the player is below 25 years, then if they have losses of more than €200 for 3 consecutive weeks, they will be labelled as an intensive gambler. An extra layer of protection will also be given to players who have put themselves on the self-exclusion list or imposed gambling restrictions on their account.
All intensive gamblers will now be banned from using credit cards and may now need to find payment alternatives. Gaming operators will now be obligated to send these intensive gamblers a summary of their monthly gambling activity and also send out warning message when they show any signs of problem gambling.
Spanish Gaming operators will now be banned completely from sending any marketing or advertising material to intensive gamblers and will now be allowed to include them in any VIP program.
Gambling Operators Unhappy Over Hyper Regulations
Gambling operators who do not comply with these new regulations and commit a basic violation could face a €1 million fine and end up losing their license for a 6 month period. If the violation is deemed to be serious, they could be slapped with a €50 million fine and even have their license terminated.
JDigital which represents the online gaming industry in Spain has criticised the new measure and claimed these were hyper regulations but said they were committed to working together with the gaming regulator to make things more efficient.