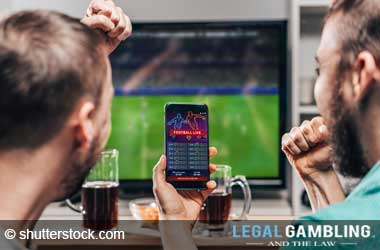 The UK was once considered one of the most liberal online gaming markets in the world but all that has changed in the last five years. The iGaming industry grew exponentially in the UK and so did problem gambling numbers, which forced the UK gaming regulator to take multiple measures to make things more stringent.
The UK Gambling Commission (UKGC) which is the gambling regulator and the Advertising Standards Authority (ASA) which is the advertising watchdog have pushed for licensed casino operators to stop advertising casino gambling ads for slots and table games during daytime television.
Licensed UK operators accepted the decision but continue to advertise games like bingo and other casual games as there are no regulations that prevent this. Gala Bingo which is one of the popular brands under the Entain Plc banner sponsors the popular Australian soap opera 'Neighbours' which has a huge fan following in the UK and is aired during daytime.
The All-Party Parliamentary Group on Gambling-Related Harm (APPG) sent out a letter to Channel 5 and ITV asking them to consider imposing a ban on all gambling related ads during daytime television programming.
The APPG has written to a number of TV channels (@ITV @channel5_tv) asking them to consider suspending gambling advertising on daytime television.

16 Parliamentarians and 52 Experts by Experience and affected others are calling for urgent action now. pic.twitter.com/VwZU6xaYOM

— Gambling Related Harm APPG (@GRHAPPG) March 11, 2021
APPG said that with the growing concerns of problem gambling rising in the UK, stakeholders must come together to do everything in their power to offer better protection to UK players. Allowing gambling operators to continue to target UK players while they watch daytime television should be immediately stopped.
The APPG also pointed out to the Department for Digital, Culture, Media and Sport (DCMS) that there were many young people and women who were tuned into daytime programming and were being constantly subjected to gambling ads. The APPG also pointed out that broadcasters had a civic responsibility to protect their viewers who were spending even more time now watching daytime TV due to the COVID-19 situation.
Will DCMS Listen to APPG?
DCMS is currently carrying out a very detailed review of the archaic 2005 Gaming Act which has come under scrutiny as most of the regulations are outdated and do not address the current market scenario, especially in the UK online gambling market.
Will DCMS listen to the suggestions of the APPG party and implement them going forward? We will have to wait and see if DCMS decides to impose a blanket ban on daytime TV ads.