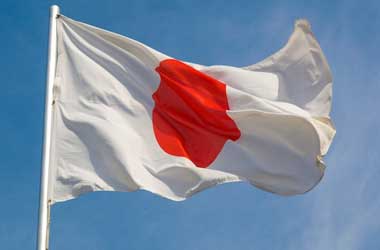 The House of Representatives is still on schedule to fast-track Japan's gambling addiction bill before the current sessions ends on December 9. The current ruling Liberal Democratic Party (LDP) and its coalition partner Komeito reintroduced the Basic Bill on Gambling Addiction Countermeasures to the current extraordinary Diet session of the Lower House.
The bill, which is supposed to tackle gambling addiction, was brought back to the house for debate on December 1. LDP is now looking for support from the opposing party, Nippon Ishin no Kai. The Japan Restoration Party also has a come forward with a similar legislation, which can be consolidated with LDP's and Komeito's version for a faster enactment of the bill.
Former Defense Minister and now LDP head Gen Nakatani told reporters that the LDP-Komeito camp are doing their best to get the bill voted on before the current Diet session closes. The passage of the gambling addiction bill has been instrumental to the finalization of the much bigger Integrated Resorts (IR) Promotion bill. The first draft of the gambling addiction bill was submitted by the LDP and Komeito in June but was dissolved before the Lower House broke up for the snap elections.
The reintroduced bill still follows its original version, where it basically mandates the government to draw up basic rules and regulations to address problem gambling. It also seeks to create a special social rehabilitation program for problem gamblers.
Deutsche Bank estimates that Japan is sitting on a possible $20 to $30 billion gaming market which has stirred the interest of many foreign casino operators. These international gaming operators are urging the local government to fast-track the gambling addiction and IR legislations.
Las Vegas-based operators such as Wynn Resorts, MGM Resorts International and Las Vegas Sands Corp are just some of the interested parties already drafting their proposals for a resort casino. These U.S based operators will also face competition from Asian operators such as Melco Resorts.
Hong Kong-based Melco Resorts & Entertainment has stated that if it secures a gaming license in Japan, it will create The City of the Future, which will offer mass luxury and feature the most advanced facial recognition, a futuristic façade, and an energy-neutral system. Chairman Lawrence Ho recently visited Tokyo and said that his company would do whatever it takes to get a Japanese casino license.
In a statement, Ho said,
We already have had discussions with Japanese financial institutions that would be interested to be part of a financing group. I would personally move here while we are building it, and we would move the core management team and headquarters here