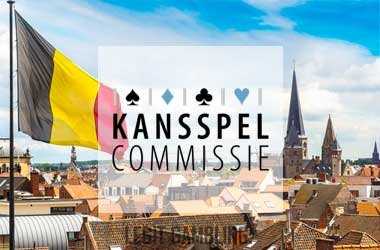 Summary:
A blanket ban on advertising took effect in Belgium on July 1, 2023 under a Royal Decree
Other measures include the adoption of new preventative messages
The KSC reminded operators to apply the revised preventative message across all communications with customers
With Belgium now implementing a gambling advertising ban, operators have been reminded to fully comply with the new rules or face sanctions.
The Kansspelcommissie (KSC), Belgium's Gambling Commission, issued a final warning to licensees, urging them to apply the new preventative message tagline approved under a Royal Decree on gambling advertising which took effect from July 1.
Operators Must Follow New Preventative Message
"Gambling is addictive" is Belgium's new mandatory preventative message which operators must display in all of their existing communications with customers. It officially replaces the "please play in moderation" tagline previously adopted by the industry.
Furthermore, the KSC told operators to mention the Belgian gambling self-exclusion scheme, www.stopoptijd.be, in all of their communications with players. The new rules on preventative messages are specified in Article 25 of the Royal Decree, the KSC stated.
Under the advertising ban currently in effect in Belgium, operators are prohibited from promoting their products and services across all media channels, such as television, radio, print, cinema, and on digital platforms including social media. The ban also covers advertising in public spaces in the form of posters or billboards. The strict measures are aimed at protecting vulnerable groups, especially children and minors.
Sports sponsorships which is a hot topic around the world are not currently part of the ban, with the government granting a two-year grace period to Belgian sports clubs and leagues to enable them to complete ongoing sponsorship deals and make the necessary adjustments. Starting 2025, they will no longer be allowed to accept sponsorship agreements with gambling firms.
The Royal Decree faced strong opposition from both the gambling and sports sectors, resulting in multiple legal actions to have the ban overturned. In June, the Court of First Instance of Tournai dismissed the cases in favor of the implementation of the ban. Justice Minister Vincent Van Quickenborne, who spearheaded the advertising reforms, welcomed the ruling which validates the legality of the new measures.
About the KSC
The Kansspelcommissie is Belgium's gaming regulator which was set up under the country's Gaming Act. The agency is tasked with monitoring channelization with the ultimate goal of protecting players.
To fulfill that aim, the gaming authority provides advice to the government on gambling-related matters and customer protection. It also oversees the licensing of operators and monitors compliance with Belgium's gambling laws. It is authorized to impose sanctions on operators violating the rules.