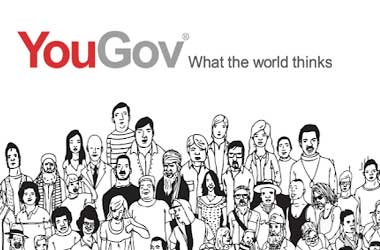 A recent survey carried out in Scotland has thrown up some surprising results. Only 10 percent of Scots think they are gamblers which is quite ironic given the fact that Scotland has a significant number of problem gamblers.
These individuals are addicted to scratch cards and lotteries and show signs of gambling addiction.
The YouGov survey showed that 68 percent of the respondents admitted to buying lottery tickets while 55 percent bough scratch cards. The survey also showed that two out of five people placed bets on sporting events.
Don't Think It Is Gambling
The survey was commissioned by the Industry Group For Responsible Gambling to coincide with Responsible Gambling Week (November 7-13) and it had some surprising results in Scotland. The survey results show that Scotts don't consider themselves to be gamblers because they don't really know what gambling is.
For example, 43 percent of respondents playing slot machine games in a beachside arcade but don't consider this gambling. This confusion also carries over to "softer" gambling activities. Close to 40 percent don't think that playing bingo can be considered gambling and 28 percent don't think the lottery or scratch cards can be termed as gambling.
The survey also revealed the main reason behind them gambling. Thirty two percent of gamblers said that they wagered for fun while 15 percent claimed they did it as a social activity. Only one in five did it for the money. Gambling behaviour was also checked. Only 32 percent did any research at the odd of the games they were betting on. As for limits, 24 percent set a time limit while 42 percent had a loss limit.
Responsible Gambling Week
With Responsible Gambling Week in full swing, the survey shows how people have a distinction between the "soft" and "hard" forms of gambling. People sometimes don't even think they are gambling when they play the "softer" forms. However, responsible gambling should still apply to them. All bettors still should do their best to follow some rules like setting limits and only betting what they can afford.
Responsible Gambling Week
In a statement, John Hagan, chair of the Industry Group For Responsible Gambling, said
Most people gamble responsibly and purely for enjoyment, but we want safer gambling messages, such as setting time limits or spending limits, to become as instinctive as putting on a seatbelt when you get into your car. Promoting safer gambling is a year-round responsibility, which operators and their staff take very seriously.