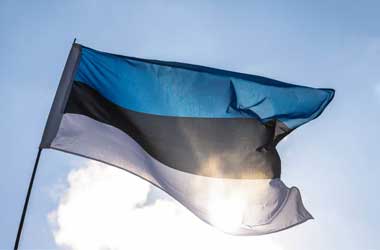 Summary:
Estonia's newly-formed coalition government reportedly supports an outright ban on gambling ads
The move is aimed at combating gambling addiction in the country
Operators said they will work with the government in modernizing the country's advertising laws
Estonia could be on its way to implementing stringent restrictions on gambling advertising.
According to reports, members of the newly-formed coalition government back the move, and they are likely to adopt existing advertising regulations in other European countries, including Lithuania where all forms of gambling ads are currently prohibited.
Gambling Advertising Ban to Tackle Problem Gambling
Among the vocal supporters of a blanket ban on gambling advertising in Estonia is Lauri Läänemets, the leader of the Social Democratic Party (SDE), which is part of the coalition alongside the Reform Party and the Eesti 200 Party.
Läänemets, who was recently reappointed as Minister of the Interior, told public broadcaster ERR there is a need to enforce a ban on gambling advertising to address problem gambling. He pointed out that gambling addiction poses dangers not only to the player but also to the people around them and the society as a whole.
Various nations have already taken steps to curb gambling advertising as studies show that more exposure to gambling ads puts people at a greater risk of developing an addiction. In Estonia, there have been calls to enforce tougher restrictions on advertising, with Läänemets noting that sports betting is being advertised in the country "from morning to night".
A blanket ban on gambling advertising will inevitably affect existing partnerships, which Läänemets acknowledges. For instance, the Saku Suurhall indoor arena in Tallinn was renamed on January 1, 2023 as the "Unibet Arena" to reflect its new sponsor, gaming company Unibet. If the government pushes ahead with the ban, it could have implications for the renaming of the venue. The focus of the ruling government is to do more to combat gambling addiction in the country.
Gambling Operators Express Willingness to Work with Govt.
Reacting to the proposed blanket ban on gambling advertising, Tõnis Rüütel, director of the Estonian Gaming Operator Association, maintained that gambling operators have been compliant with the country's existing advertising rules which are supervised by the Consumer Protection and Technical Regulatory Authority (TTJA).
Operators will cooperate with the relevant government agencies to modernize advertising laws, he added, and the matter will be discussed during upcoming meetings with Kristi Talvingo, Director of the TTJA.