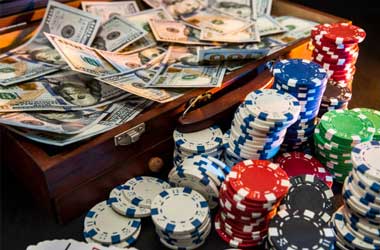 Summary
Casinos across the U.S. reported $15.17 billion in revenue in the third quarter of 2022
The record figure comes amid ongoing economic challenges
The AGA said the continued year-over-year growth is a positive sign for the industry
More Americans are turning to gambling amid the ongoing inflation.
This is reflected in the latest numbers released on November 9, 2022 by the American Gaming Association (AGA) which showed that commercial casinos across the country generated more than $15 billion in revenue during Q3 of 2022.
That's another record figure for the industry which in the last quarter won $14.81 billion from gamblers.
Inflation Pushing More Americans to Gamble
Casinos are continuing to enjoy year-over-year growth amid uncertain times, when people are dealing with higher costs of living. This goes to show that people remain willing to lay their money down at casinos with the ongoing economic challenges further boosting their appetite to gamble, according to David Schwartz, gaming historian and instructor at the University of Nevada Las Vegas (UNLV).
U.S. gaming revenue began to recover in 2021 following devastating results in 2020 due to the pandemic. Since last year, 16 out of the 33 states where casinos have since resumed operations have seen their gambling revenue increase each quarter. These states include five of the country's six largest gaming markets – Nevada, Pennsylvania, Michigan, New York and Indiana.
From July to September 2022, commercial casinos recorded $15.17 billion in revenue, representing a year-over-year growth rate of 8.8%. This exceeds the broader U.S. economy's 2.6% growth rate in the same quarter, according to Bill Miller, President and CEO of AGA.
Slots Create New Revenue Record
Sports betting recorded the highest revenue jump after reporting $1.68 billion in the third quarter of 2022, an almost 81% increase on the same period last year. Online gambling generated $1.21 billion in revenue, just 1% short of creating a new quarterly record.
From January to September 2022, sports betting revenue stood at $4.78 billion, already surpassing 2021's full-year results of $4.34 billion. The record revenues were mainly brought about by strong growth in existing markets and a higher-than-usual sportsbook win percentage. Seven new sports betting markets such as Kansas have opened since 2021 which also contributed to the growth, the association said.
Slots and table games at land-based casinos remain the biggest revenue driver, generating $12.27 billion across July, August, and September, up 1.8% from the same period in 2021.