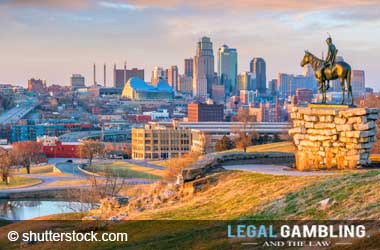 Summary
Four state-owned casinos can offer services.
Sports betting will be fully operational by September 8.
Casinos will be authorized to launch services as soon as they are ready.
Sports Betting is coming to Kansas. Governor Laura Kelly announced yesterday that sports betting will be allowed by September 1 via mobile and retail outlets.
The four state-owned casinos will be allowed to offer services, with the Kansas Lottery overseeing the industry. Sports betting will be officially open by September 8.
Getting Started with Sports Betting
Right now, the industry will only be open to commercial casino operators. The governor's office noted that the tribal casino operators in the state are still working on contracts to provide services. Once a contract is agreed upon, the tribal casinos will be authorized to launch services.
For now, Boot Hill Casino & Resort, Hollywood Casino, Kansas Star Casino and Kansas Crossing Casino & Hotel will be the sole providers. Governor Kelly said in the announcement that sports betting legalization is a commonsense solution. It keeps residents money in the state and drives business to casinos, sporting events, restaurants and other venues that offer entertainment options.
The governor thanked everyone involved, especially for having services ready for the upcoming football season. It's a big deal to launch before the NFL and college football kick off their next season. It provides the state with plenty of time to take in bets from all games and reap the profits from the new industry.
Working Quickly to Get the Industry Up and Running
Regulators worked as quickly as they could to get the rules ready for the industry before the football season began. The Kansas Gaming and Racing Commission approved regulations last week after the industry was legalized in the spring. Kelly just signed the legislation into law back in May.
While the regulations were pushed through quickly, it seems there might be an issue. A spokesman for Derek Schmidt, the Kansas Attorney General, said that the office found problems with the proposed regulations. Reviews are often conducted by the office when regulations are proposed.
In an email, the spokespersons said they were aware of the urgency in which sports betting is moving and have expedited and almost completed the review of the regulations. Reportedly, the office has identified legal issues with the regulations with feedback expected in the next few days.
The quick turnaround will give the lottery enough time to make changes to meet any legal issues with the regulations. As soon as any issues are taken care of, it is expected that the regulations will be approved.