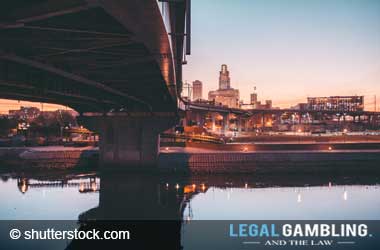 Justin Wayne, State Senator of Nebraska introduced LB 990 in early January, a bill that looks to classify poker, sports betting, and daily fantasy sports as games of skill.
Changing the definition of the games is the first step toward legalisation, as the state constitution of Nebraska explicit bans games of chance. If the bill is passed, Nebraska would finally be able to move forward with its plans for a legalised gambling industry within the state.
Wayne's chief argument for his proposed definition is based on the fact that while all the games have a random component, the role of skill is much higher than luck when it comes to winning.
Strategic thinking and decision-making are paramount for players attempting to win these games. The more a player commits to studying a game and refining their strategies, the more likely it is for them to win. Since strategic thinking is not a matter of luck, but more of skill, Wayne proposes that games that require players to utilise their skill to win must be defined as games of skill.
Other key aspects of the bill are its setting of the legal gambling age to 19 years, as well as allowing Nebraskans to bet on the state's college teams. Wayne believes the tax rate of adjusted growth revenue will be at 10%, and that in-person registration will be required.
Nebraska has a unicameral legislature, unique among other states in the US. It has 49 members bound by term limits, which can complicate discussions regarding constitutional amendments.
Iowa Benefiting from Nebraska's Sports Betting Policy
According to Wayne, his primary goal with LB 990 is to put a check on potential state tax revenues moving into Iowa, where sports betting is legal. Wayne has said that Nebraskans driving to Iowa to gamble is not uncommon. Iowa's sports betting industry began in earnest in August 2019. This fiscal, Iowa has netted $1.3 million from its sports betting market.
KETV NewsWatch 7
Wayne disagreed with gambling opponents that legalising sports betting in Nebraska would lead to social ills; he pointed out that, since the state was already paying for the social ills with its programs, it would be prudent to take advantage of the tax revenue afforded by legalisation.
Nebraskans have easy access to three casinos in Iowa, located a little over the state line in Council Bluffs: Horseshoe, Harrah's, and Ameristar. Together, they posted a $9.5 million in sports betting handle last December, which is 16.1% of the state's overall take of $59.26 million.